14 Apr 2020
Undergraduate awarded Engineering Leaders Scholarship
Luke Hatton becomes a member of the 25th cohort of Engineering Leaders Scholars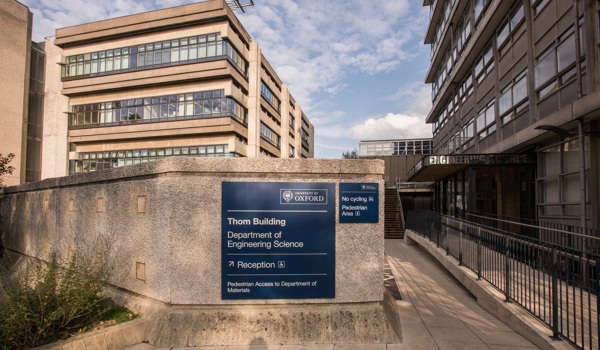 Luke Hatton, 2nd Year undergraduate Engineering Science student at New College, has been awarded an Engineering Leaders Scholarship from the Royal Academy of Engineering.
The scholarship supports undergraduates who the Academy believes have the potential to become leaders in engineering and role models for future engineers, with the aim of giving recipients the opportunity to acquire the necessary skills to fulfil their potential and move into leadership positions in UK industry after graduating. Scholars are funded by a grant of £5,000 that is allocated to spend on personal development over three years with the assistance of the Academy to craft short, medium and long term plans as well as mentorship from senior engineers. In addition, they are invited to an annual networking and training event with active scholars, Fellows of the Royal Academy of Engineering, Sainsbury Management Fellows and alumni of the scheme.
Prof. René Bañares-Alcántara, who tutors 2nd year engineering students at New College, says "The Engineering Leaders Scholarship is a very competitive award recognising the potential to become future engineering leaders and role models.  Luke is not only an excellent student, but he also has shown a continued interest in the role of engineering to avoid climate change and mitigate its effects, e.g. he has written three magazine articles on the subject and is getting involved in a green ammonia EUROP project over the summer. His tutors at New College are very proud of his achievement."
Applicants must be undergraduates who have already completed the first year and have at least 2 years left until they complete their degree. A long-list is narrowed to 70 short listed candidates, down to the final 38 who are awarded a scholarship. The assessment process for successful applicants involves a 30-minute interview with two members of the awarding panel, including one Fellow of the Academy, as well as two group activities where candidates need to demonstrate their communication and leadership skills. This year is the 25th cohort of scholars.
Another Engineering Science student to recently be awarded the scholarship was Zakaria Jama in 2019.
More information on the Engineering Leaders Scholarship can be found here.