24 Apr 2018
Vaccine delivery device overcomes need for refrigeration
SnapVaccine device has potential to reduce childhood penumonia deaths in developing countries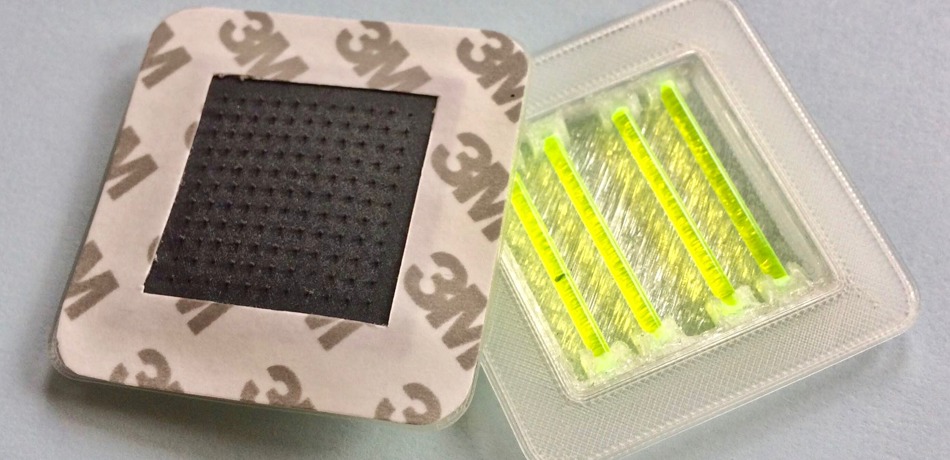 Around 1 in 6 childhood deaths in developing countries are caused by pneumonia, even though an effective vaccine has been available since 1977. Only 31% of the global population are vaccinated, in part due to the need for consistent refrigeration for transportation and storage of vaccines in areas which do not have reliable electricity or transport services.
Engineering undergraduate Imogen Cowley came up with a concept designed to side-step the need for continuous refrigeration that traditional vaccines require.
'SnapVaccine', inspired by the simple mechanism used in glow-sticks, incorporates an innovative 2-step snap mechanism and a contained mixing system, to allow the user to mix the freeze-dried components of the vaccine at the point of delivery. The first step mixes the dry ingredients for pneumonia service protein synthesis. The second releases the prepared vaccine through to micro needles which deliver the vaccine via a stick-on patch, which can be administered by an untrained person. The ingenious mechanism could make pneumonia vaccines much more accessible and has a high potential for application to other vaccines and drugs.
Microneedle technology is already attracting much research and investment – a flu vaccine microneedle patch has already been developed and has had good results in human trials.
Imogen's device won the Telegraph STEM Award 2018 for originality and potential for positive global impact. After graduating from Oxford, where she specialised in a mix of Biomedical and Mechanical engineering, Imogen spent the summer at GSK on a four-week internship with the R&D medical devices division.