17 Oct 2019
Professor Eleanor Stride recognised as one of the 100 Most Influential Women in Engineering
List produced by Inclusive Boards in partnership with the Financial Times highlights achievements of senior women in engineering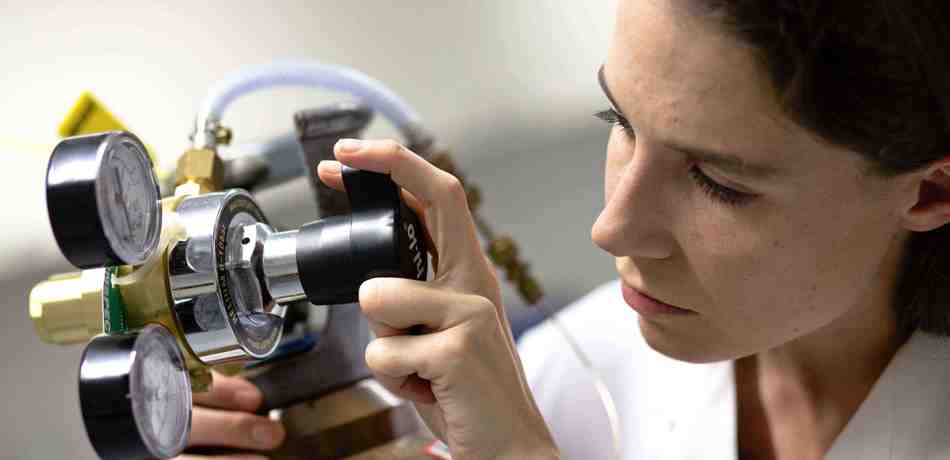 Professor Eleanor Stride, Statutory Professor of Biomaterials (St Catherine's College), has today been announced as one of the top 100 Most Influential Women in the Engineering Sector.
The list, produced by board appointments firm Inclusive Boards in partnership with the Financial Times, will be officially released at the Inclusive Boards: Women in Engineering Leadership Conference on October 22nd, hosted by expert in gender and diversity issues in STEM, Dr Jan Peters.
The conference presents an opportunity for delegates to learn from inspirational speakers with first-hand experience of increasing the representation of women in the sector, and share best practice for encouraging women into leadership positions. Inclusive Boards will also be publishing extensive research into diversity in UK engineering. Development Director Elizabeth Oni-Iyiola says:
"Engineers have an impact on almost every area of our day to day lives. Professor Stride and those featured today are role models who inspire those around them and demonstrate leadership and influence in the work that they do."
Eleanor Stride is the Statutory Professor of Biomaterials in the Departments of Engineering Science and the Nuffield Department of Orthopaedics, Rheumatology and Musculoskeletal Sciences (NDORMS). She specialises in the fabrication of nano and microscale devices for targeted drug delivery. Engineering Science Head of Department Professor Ron Roy comments, "Eleanor is an international authority on biomedical ultrasonics, particularly the use of bubbles and cavitation to enable both imaging and therapy using ultrasound.  She is a leader among academics and a visionary translational thinker.  This recognition is well deserved."
The Department's Director of Equality and Diversity Professor Janet Pierrehumbert adds, "Eleanor's work combines fundamental scientific and societal importance with broad appeal. A fantastic example of talent bubbling to the top".
Eleanor's work has previously been recognized through the award of a Philip Leverhulme prize, The Royal Society Interface Award, Engineering Medal at the Parliamentary Science, Engineering & Technology for Britain awards, Acoustical Society of America Bruce Lindsay Award (2013), and IET AF Harvey prize (2015). In 2016 she was nominated as one of the top 50 most influential Women in Engineering and in 2017 was made a fellow of the Royal Academy of Engineering.
Patrick Clarke, Director of Network Operations at UK Power Networks and judge for the list said: "I am personally inspired but not at all surprised by the tremendous talent on the Women in Engineering list. Sadly there are still plenty of people who will be surprised due to a mind-set which say engineering equals males not females. I took part as a judge because I wanted to be inspired."