Uncover Engineering
Uncover Engineering is a free residential course pilot which will let you discover what it's like to be an engineer – trying out a subject you're not taught at school.
Coronavirus (COVID-19) Statement
It comes with great sadness that due to the current situation with the Coronavirus (COVID-19) pandemic, we have been forced to cancel Uncover Engineering this year. If you have any questions about this, please email Libby McGowan, Access & Alumni Officer, at outreach@eng.ox.ac.uk
Uncover an exciting new subject
You'll take part in hands-on workshops across a range of engineering disciplines. From programming robots to creating and testing packaging for breakable items, you're sure to find something you're passionate about.
Staying in Oxford University's Somerville College and attending classes at the Department of Engineering Science, it's a peek behind the scenes at student life. Join us for Uncover Engineering and learn to see the world through an engineer's eyes.
We're looking for girls who are creative, inventive and curious about the world around them. Does that sound like you? If you've got a talent for science and maths, then Uncover Engineering could be for you.
At a Glance
Who is it for? 14-16 year old female students
When is it? Sunday 5 to Wednesday 8 April 2020
What will it cost? It is free to attend
Where is it? Somerville College and the Department of Engineering Science, University of Oxford
What are the academic criteria? Predicted to obtain a minimum of six GCSEs graded at 7-9, including Maths, Science and English
Who's Eligible?
We're passionate about promoting Engineering Science to students from backgrounds under-represented in Higher Education. As such, priority will be given to students who meet any of the following criteria:
You are entitled to free school meals or pupil premium
You live in an area which has a low progression rate to Higher Education (using the ACORN and POLAR3 scores)
Your parents/guardians do not have a university degree
You have been in care or are a young carer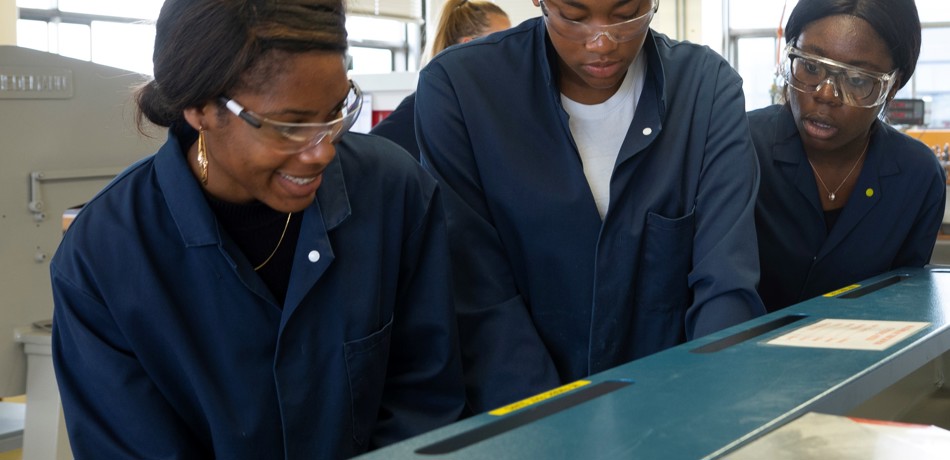 Image credit@ William Parry, Wadham College
How to Apply
The application process for Uncover Engineering 2020 residential programme has now closed. If you would like to be informed of when the applications for the 2021 programme open, please email Libby McGowan, Access & Alumni Officer, at outreach@eng.ox.ac.uk.