Physics Aptitude Test

Physics Aptitude Test
Required as part of your application
As well as submitting your UCAS application, we'll ask you to take the Physics Aptitude Test, or PAT. It's part of the application process for everyone hoping to study Engineering Science (as well as Biomedical Engineering, Chemical Engineering, Civil Engineering, Electrical Engineering, Information Engineering and Mechanical Engineering).
This test normally takes place at your school or college, and it gives us some more information to go with what you tell us on your UCAS application. You must register to take this test separately to submitting your UCAS form, through your school or authorised testing centre.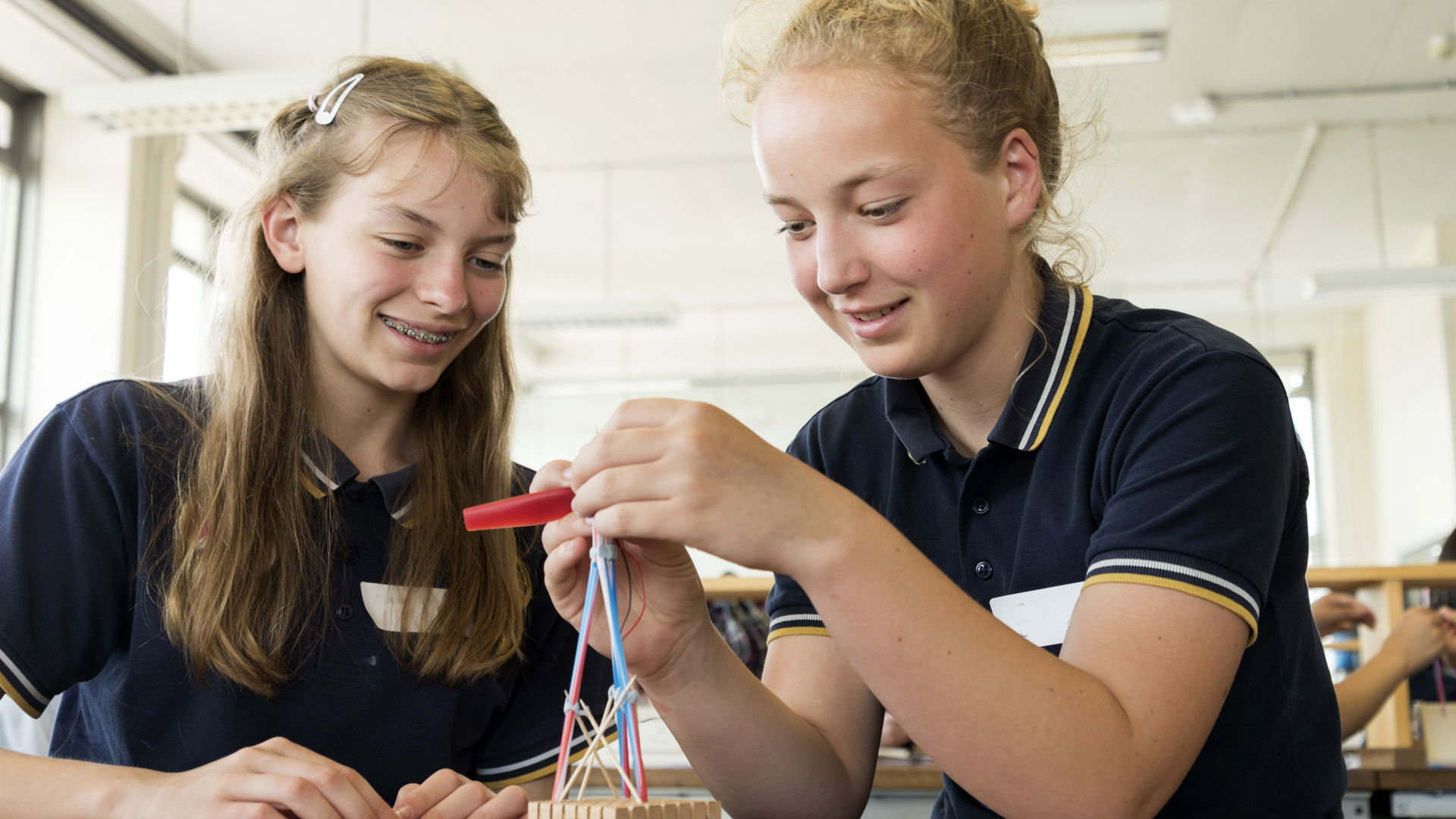 Why do we ask you to take the test?
The number of students hoping to study Engineering Science is on the rise, and we have many more applicants than we do spaces. We also have increasing numbers of applicants who do not have UK GCSEs, whether that's international students or UK students who've studied for other qualifications instead.
Most applicants to Oxford have great personal statements, excellent references and are also predicted top grades, and it can be hard for us to choose between so many well-qualified candidates. Our admissions tutors use your PAT results, alongside what you tell us in your UCAS application and your interview, to get a more well-rounded picture of you as an individual. There is no specific mark that will guarantee your application being shortlisted.
Do I also need to apply through UCAS?
Yes, you will also need to submit a UCAS application, just as you would for any other course. You will register for the PAT test separately, through your school or authorised testing centre.
How can I prepare for the test?
There is no right way to prepare for the PAT, however we do have some tips to help get you started with your preparation:
The Department of Physics have produced some helpful tips on preparing for the PAT. 
Take a look through the topics that the test covers and make sure you're prepared. The full syllabus can be found on the Physics Department website. The syllabus covers material you should have seen in AS Level Maths and Physics plus some GCSE knowledge, however your school may cover the topics in a different order, so you may need to teach yourself a few topics before taking the PAT.
Once you've checked out the syllabus, it's a good idea to have a go at some past papers to familiarise yourself with the style and layout of the questions.
Get some practice doing the questions in your own time and then under timed conditions. There are a lot of questions to complete in 2 hours, so we definitely recommend trying a paper at least once before the test! We generally do not provide solutions to the past papers as there is often more than one possible way to solve the problems. You can find some unofficial sample solutions to some of the questions with the past papers.
There are a range of other websites and resources available to help with preparing for the PAT, you can find some summarised here.
When will I take the test?
The test usually takes place in your own school or college - you'll need to make sure that you're available on the day. The date for the next test is provisionally scheduled for 2 November 2022.
How do I register for the test?
The Physics Aptitude Test is run by Cambridge Admissions Assessment Testing, and you'll need to register for the test with an authorised testing centre.
You'll need to check whether or not your school or college is registered as a test centre. If they are not, they can follow this advice on how to become a test centre. If for any reason your school cannot become a test centre, or your circumstances make this impractical, you can take your test at an open centre.
You will need to register with your school or testing centre separately to submitting your UCAS form. More information on registering for the PAT and finding your nearest authorised testing centre.
Can I apply for access arrangements?
Your test centre will be able to apply for access arrangements for you if you have a permanent or long-term disability which might affect your performance such as a sight impairment, dyslexia or cerebral palsy. You may also be eligible for access arrangements if you have a short-term difficulty, such as a broken arm.
Check with Cambridge Admissions Assessment Testing to find out what access arrangements you're eligible for.