Course Structure

Course Structure
The MEng in Engineering Science lasts for four years. Take a look at what you'll be working on.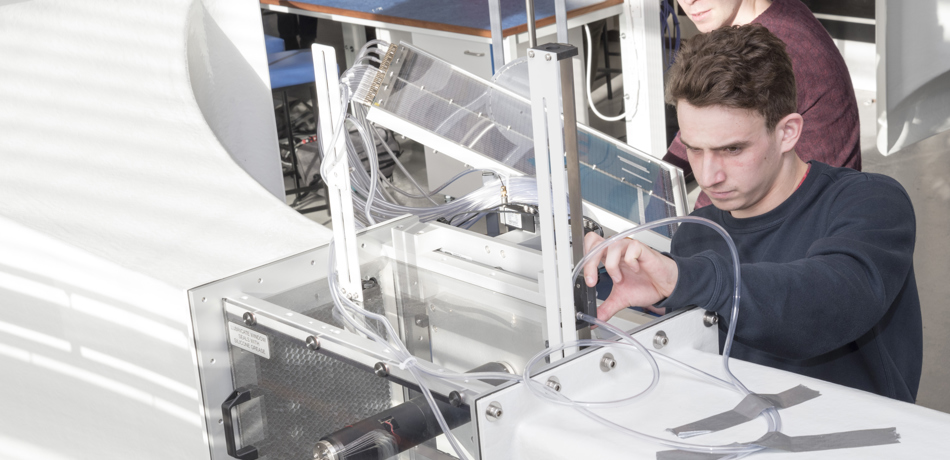 First Year
Core subjects
You'll gain new viewpoints on the mathematical and physical basis of engineering that you studied at school. You'll also encounter new topics, including structures, fluid mechanics and digital systems.
Teaching Styles
You will be taught through a mixture of lectures and practical lab work, working on projects in structural and mechanical engineering, electrical engineering and computing. With a given goal in mind, you'll be expected to make your own design decisions, then build and test the finished product.
The maths modules are my favourite. It is also the reason I chose the Oxford course - because it is very maths based!
Sara H, 2nd Year, St Peter's College
Second Year
Core subjects
Moving into your second year, you'll continue to study the core subjects that provide a basis for modern engineering. In year two, these are Maths, Electronic and Information Engineering, Structures, Materials and Dynamics and Energy Systems.
These modules will include practical lab work, which focuses on Communications, Instrumentation and Control, Dynamics, Structures and Materials, Thermofluids, Heat Transfer and Electrical Machines.
You will gain an understanding of how your technical knowledge relates to engineering in the wider world. This includes: Technical Writing and Communication Skills; Engineering Ethics; Safety and Risk; Engineering, Sustainability and the Environment.
Practical modules
During the summer term, you'll study four practical modules. These will include a design module in mechanical or electrical computer aided design, as well as two other modules of your choice.
In recent years, these have included:
Fluid mechanics - These are key to engineering problems ranging from jet engines to tidal turbines. You'll explore their role in a variety of different situations.
Solar racer challenge – Working as part of a team, you'll design, build, test and race robots which use solar energy to drive their custom-made motor systems and electronic controllers.
Biomedical Engineering - The application of engineering principles and material technologies to healthcare.
Industrial Problem-Solving – A chance to work with an external organisation to solve the real-world problems that they're facing.
My favourite part of Engineering is Control Systems! I didn't know it existed before I started my degree, but it's a branch of Engineering that deals with real-life systems and making sure they are doing what they're supposed to in a semi-automated manner.
Stephen, 2nd Year, St Anne's College
Third Year
Specialisation
As you enter your third year, you will begin to specialise into your chosen branch of engineering. You'll have a choice of papers to write, supported by practical work. These might include:
Solid Mechanics
Equilibrium Thermodynamics
Fluid Flow, Heat & Mass Transfer
Materials
Structures and Hydraulics
Soil Mechanics
Chemical Processes
Electronic Devices
Circuits and Communications
Information Engineering Systems
Control Systems
Software Engineering
Biomechanics
Biomedical Modelling and Monitoring
Fluid Mechanics
You will gain an understanding of how your technical knowledge relates to engineering in the wider world. This includes: Engineering Project Management, Financing Projects and Technology Strategy.
I've thoroughly enjoyed the Materials and Solid Mechanics module so far, in particular the stress analysis methods that we've been looking at. The structure of the course is perfect because it builds on what you already know from school in a way that makes the content familiar, but still challenging and exciting.
Farheen, 1st Year, Jesus College
Third-Year Design Project
Your chance to really get to grips with the engineering design process. In teams of 4-5 students, you'll write the sort of detailed design proposal that could be used as the basis for a new product or engineering project. Recent projects have included:
Electric and Hybrid Formula Student Race Cars - A vehicle design project based around the Formula Student competition.
Smart Homes for the Future - A design project which developed ways to provide older people with a safe and comfortable home environment, including energy, communications, and monitoring.
Fuelling the Hydrogen Economy - A project focussing on small-scale production of hydrogen for transport, using non-Hydrogen fuels such as natural gas, landfill, oil, or biomass.
Semi-Autonomous Wheelchair - A design project which developed a wheelchair providing assisted autonomy for patients suffering from action tremors caused by Parkinson's disease or multiple sclerosis.
Marine Renewable Energy System - A project which developed renewable energy devices to extract energy from tidal flow.
You'll be making economic and design decisions, choosing between conflicting priorities and allocating work amongst the group. This will take place in the project meetings which you'll arrange alongside your weekly classes with an academic.
Additional guidance and technical advice will be provided by visiting Professors of Engineering Design, drawn from their own industrial experience.
As my 3rd Year Project, my team and I have been working on an autonomous system using multiple drones to survey reservations in South Africa, to detect and deter poaching. I have thoroughly enjoyed learning about communications, to try and make such a large network of drones work effectively.
Oscar, 3rd year, Oriel College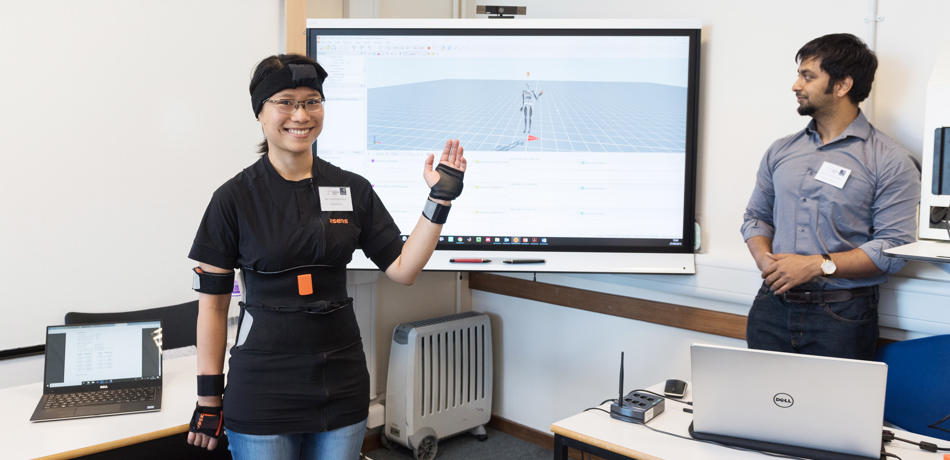 Fourth Year
Specialisation
Your fourth and final year will see you choose six specialist options from across engineering science. These change each year, but the current options are:
Automotive engineering
Aerothermal engineering
Materials failure
Materials modelling
Advanced Structures
Geotechnics
Hydraulics
Sustainable energy
Environmental engineering
Bioprocess engineering
Chemical engineering
Production engineering
Optoelectronics
Microelectronics
Advanced Communications
Power electronics
Machine Vision and Robotics
Machine Learning
Robust and Distributed Control
Nonlinear and Optimal Control
Medical Imaging and Informatics
Cellular Engineering and Therapy
Probability, Systems and Perturbation Methods
Mathematical Techniques
Electrochemical Energy Technology
Management Practice
Fourth-Year Project
You will carry out a self-led project in your fourth year. It usually involves original research or significant design and construction work, undertaken in close consultation with an academic supervisor.
Our departmental supervisors offer over 100 topics for you to choose from. You may also be able to work on an idea of your own (or one suggested by a sponsoring company), as long as you can find an academic willing to supervise it.
Recent fourth-year projects have included:
Optimal duct design for marine turbines
Analysing heart beating in MRI scans
Miniaturised AUV Glider Design
Syncing Sound and Vision
Automatic Annotation of Greek Paintings
Sealing Jet Engines
My favourite engineering topic is probably biomedical fluid mechanics. I really enjoyed using the physics and maths that I had learnt to solve problems that have such an obvious real-life impact.
Rosie, 4th Year, University College
A typical week
In the first two years of your degree, you'll have around ten lectures per week, as well as two college tutorials or classes, and up to five hours of practical work. You'll also be expected to do significant amounts of self-directed study. Lecturers produce a sheet of about ten tutorial examples to accompany each set of four lectures and to provide a basis for College tutorials. A tutorial is usually concerned with one particular example sheet, which might require of the order of ten hours of your time in preparation. 
For more information, see the 1st Year course handbook
and some example timetables.
I find that the tutorial system at Oxford is the perfect way for me to really understand the content that we learn and discuss it with world-leading academics, exploring beyond and understanding concepts from first principles.
Farheen, 1st year, Jesus College