Nadja Yang is a Rhodes Scholar and student at Keble College pursuing a DPhil in Systems Engineering, where she conducts research on the Urban Bioeconomy, a concept to help cities become more sustainable and productive in terms of its biological resources. Nadja was recently elected President of European Young Engineers and 2021 winner of the McKinsey Achievement Award in the Women's Achievement category.
Tell us about your DPhil research
Currently, I am pursuing a DPhil within Professor Aidong Yang's Systems Engineering group. My research topic is about the 'Urban (Circular) Bioeconomy', a concept to help cities become more sustainable and efficient in terms of its biological resources. My studies require me to use material flow analyses, systems thinking, systems dynamics etc, to see how biological materials are flowing within the city and how these interact with other parts of the larger system.
I believe the focus on cities is important because in the coming decades, most people will live in urban environments.
As the 'Urban Bioeconomy' is a relatively new term with only one scientific paper that explicitly used this terminology, my first step was to define it. Nowadays, there are many buzz words that describe similar concepts but regardless of that, there has not been a holistic study on the bioeconomic components within cities and how synergies can happen, or trade-offs can be avoided. I believe the focus on cities is important because in the coming decades, most people will live in urban environments. However, our built environment is currently mainly a biological resource sink where the value of resources is decreasing. I do not believe that this system would work on the long run for which I want to explore how cities can become more regenerative and, one day, a hub of biodiversity.
My next step is to map the current stocks and flows of biological materials in chosen cities and include relevant stakeholders in my models. Afterwards, I aim to depict different scenarios of future cities and optimise resource consumption and production to become more efficient, regenerative and circular.
What is European Young Engineers?

The European Young Engineers is an international non-profit organisation. In 1994, it was established as an umbrella network with a few national engineering organisations as members. Currently, it is representing up to 500,000 young engineers from multiple disciplines of more than 30 national member organisations. These are based across Europe such as in the UK, Germany, North Macedonia, Cyprus, Switzerland, Czech Republic and more. We are still growing and aim to be represented in each European country that has young engineering associations.
When EYE was founded, its members would meet up for biannual conferences throughout Europe. This 27-year-old tradition lasts until today: Our next conferences will take place in Croatia (online) and then Portugal. Over the years, these technology-oriented, multicultural conferences fortunately gained more recognition and were visited by high-ranking individuals like the President of North Macedonia and the Mayor of Madrid.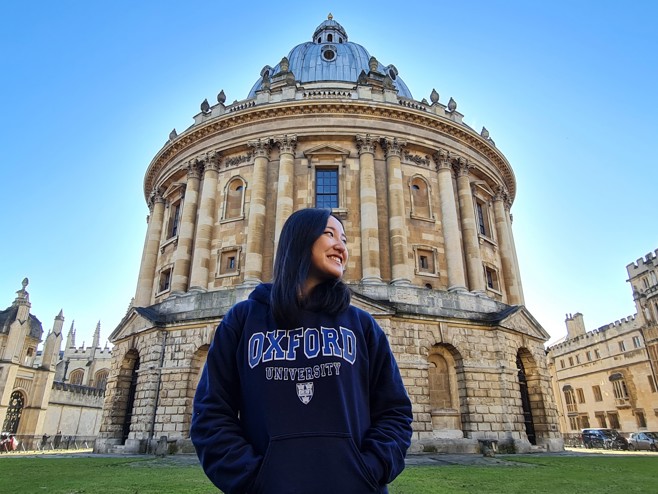 Apart from inspiring one another on conferences, our young engineers are engaged in bridging the gap between technology and policy. We have just established the first Network of European Engineers in Politics (NEEP), which is a platform for European politicians with STEM backgrounds to discuss technology-related policies and inspire young tech-enthusiasts to consider engaging in policy making. In comparison to countries like China, politicians with STEM-expertise are far in the minority, which might be a factor why Europe is lagging behind in the global digitalisation and innovation race.
As our network is representing around half a million young engineers, we decided to make use of our voices, which are often not heard in the public debate.
In the UK, only 9% of candidates running for major parties had a STEM background whereas many global challenges like the climate crisis can only be tackled with innovative technologies, which need the backup of supportive policy frameworks. Many young tech-enthusiasts who are interested in policy do not have role models with similar passions and do not know how to enter politics or public service. NEEP shall be the platform to provide such people with the necessary resources.
As our network is representing around half a million young engineers, we decided to make use of our voices, which are often not heard in the public debate. Therefore, we established working groups on topics like 'Green Hydrogen', 'Water Reuse in a Circular Economy', and 'Future of Work' to reflect the opinions of young engineers in policy papers. We also launched the interview series 'horEYEzon' to broaden the horizon of and through young engineers by engaging with influential decisionmakers. Our recent interview guests were the Chairman of the Boston Consulting Group, the CEO of Linde Engineering and the European Commissioner for the Environment, Fisheries and Oceans. Thereby, we want to empower young people to directly share their questions and concerns with such leaders and simultaneously, we want to connect them with inspirational figures.
Moreover, we are continuously hosting events such as with the Oxford Energy Society on the recent International Energy Agency report or for the EU Green Week on the 'Net Zero Energy Infrastructure'. Through business challenges, hackathons, and workshops, we aim to enhance our members' technical skillset with soft skills and provide them with interdisciplinary problem-solving opportunities.  
What made you want to become President of EYE?
Although EYE is already older than me, there is much room for improvement. Before I joined EYE, its newly established Public Policy department was progressing relatively little. When I took over as the Vice President of Public Policy, the department grew threefold. 'horEYEzon', 'Water Reuse in a Circular Economy', 'Future of Work' etc. - all these working groups were set up during my tenure. By mentioning this, I want to show that EYE has a lot of unleashed potential. It is the largest young engineering organisation in Europe; however, only few people know about EYE. It is representing half a million young people; however, it has barely used its voice to bring about change. It is clear that solving challenges like Covid or the climate crisis require innovative technologies; however, young engineers' views are nowadays hardly considered in the public discussions. Because I aim to change all of this, I decided to pursue the Presidency of EYE.
I want to make use of this unique time and get to know more driven young people
What do you hope to gain from the experience?
For me, it is the first time to lead such a big organisation that has already existed for so long. I was rather used to found and lead organisations in my community or associations of a smaller size. For my mission to foster a regenerative, circular bioeconomy, I believe this will be a great training for even greater responsibilities ahead of me. Moreover, as long as I am a student, I want to make use of this unique time and get to know more driven young people who clearly do not work mainly for earning money. I always joke around with my team that they are the first people I would want to hire because I know their intrinsic motivation and working style. One shall never underestimate the lasting positive impact of volunteer work.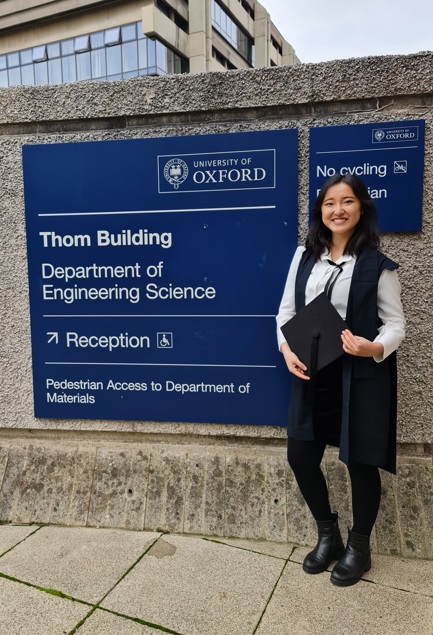 How do you think your Engineering background and DPhil will help you?
Nowadays, many decision makers lack technical understanding, which can be fatal when it comes to crisis management or long-term planning. Industrial and policy leaders are often guided by shareholders or voters who rather focus on short-term wins. Just looking at global warming, it becomes evident that much could have been prevented if those who had decision-making power considered the warnings of scientists earlier. With my engineering background, I hope to be a mediator between technology, science, business and policy and lead teams in accordance with scientific predictions. Also, I want to foster innovative technologies after assessing their potential of being part of the solution. I am convinced that our society needs the shift towards a regenerative, circular bioeconomy; however, I cannot fully answer the question HOW we should get there. That's why I want to take the time during my DPhil to explore different scenarios and pathways towards a more sustainable, lasting system.
Final thoughts
I am really thankful for the opportunities that my DPhil, my supervisor Professor Aidong Yang, the Rhodes Trust and the Oxford Department of Engineering Science are granting me.  Also, I would like to give a shoutout to the reactivated 'Oxford Women in Engineering' group, which supported EYE in recruiting highly motivated candidates. I was very happy to see my fellow Graduate Joint Consultative Committee (GJCC) members of the department joining EYE, and we are always welcoming more engineering students/young professionals here. Oxford is indeed a place full of driven and inspiring individuals!
If you have more questions about EYE, my DPhil or just my hobbies like Chinese Dance and diplomacy, feel free to reach out to me via email or my social media channels!
EYE's next biannual online conference is being organised by EYE Croatia. It will take place on Oct 16 online, with registration here. It will be an immersive experience into Croatia's engineering world with innovative technologies and opportunities to learn from trailblazing companies like Rimac Automobili.  
Peering into the Moon's permanently shadowed regions with AI
Artificial Intelligence