Ngoni Mugwisi is a second-year DPhil student based at Trinity College, specialising in power electronics. Born in Zimbabwe, he studied at Arizona State University before winning the highly competitive Rhodes Scholarship, which enabled him to continue his studies here at Oxford.
As part of a Japanese empowerment program, he recently undertook a trip to Japan to teach English and spread the word about careers in science. It saw him speaking to high school students about engineering and sharing the story of his journey so far.
We asked Ngoni to tell us a bit more about his trip, as well as what it is about engineering that inspires him, and where he sees it leading.
What first attracted you to engineering?
Because I didn't have toys growing up, I made mini trucks for myself from fence wire and copper cabling. My mother later said she knew I had a proclivity for engineering and an entrepreneurial flair when she witnessed me selling some of my 'custom trucks' in my preteen years!
Looking back, I realize that I liked making my own toys, not only to fill a void, but because I enjoyed the processes of creation and design; I found joy in building machines that work. The opportunity to refine these interests attracted me to the general field of engineering. Now that I am an engineer, I know that the field transcends craftsmanship and requires an intuition for mathematics and science, which I am fortunate to have.
I feel that my work as an electrical engineer has the potential to contribute in important ways to the developing world.
As an adult, I like engineering because it constantly challenges me with interesting problems – and by extension, allows me to constantly learn. I enjoy problem solving, grappling with ideas and implementing some of them in a way that is consistent with underlying fundamental principles like the laws of physics.
Of the many challenges my upbringing in Zimbabwe exposed me to, what stood out to me were the consistent blackouts that punctuated my days - in many cases forcing me to study by candlelight. A deep-seated desire to address the lack of electricity for lighting, heating and other household activities drew me to electrical engineering. Electricity enables success in human endeavors such as healthcare delivery, education, infrastructure development, transportation, information technology, mining and industrial activity. I feel that my work as an electrical engineer has the potential to contribute in important ways to these sectors in the developing world.
What effect did attaining the Rhodes scholarship have on you?
Earning the Rhodes scholarship broadened my horizons in ways I couldn't have imagined and launched me onto a trajectory of a lifetime of leadership and service. Being part of an institution with a century strong legacy is a tremendous honour - both galvanizing and formidable. My fellow scholars inspire me to be compassionate, authentic and courageous in tackling big problems in the world. I am also aware of the extraordinary responsibility this honour embodies which pushes me to strive to excel at my passions and to make a difference.
You just spent two weeks in Japan doing outreach work. Tell us about that.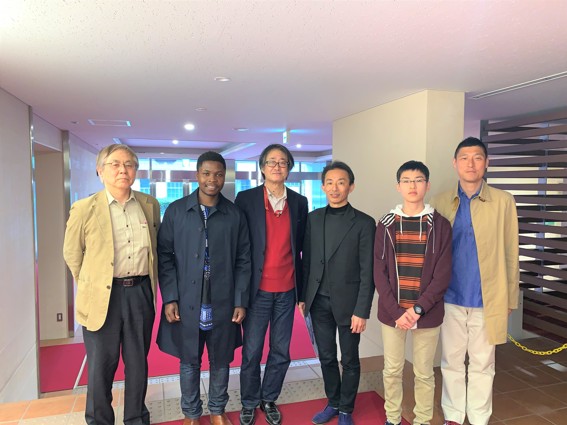 L to R: Professor Yasuaki Kishimoto, Ngoni Mugwisi, Professor Shin ichiro Kado, Professor Hideaki Ohgaki, Akito and Taichi Tokumiya (Ngoni's host family)
I'm passionate about enabling others to realize their potential and to reach their goals. I have found outreach to be a rewarding way of achieving that. My experience has shown me that people dream and aspire within the bounds of their lived experiences. I do STEM outreach to help expand those boundaries for students everywhere, especially the marginalized.
I'm passionate about enabling others to realize their potential and to reach their goals.
Going to Japan gave me an opportunity to be part of the process of expanding possibilities for students at two high schools in Yokohama and Kobe. With a group of university students, I taught English, concepts of leadership, identity, design and positive thinking and shared about my own experiences in STEM [Science, Technology, Engineering and Mathematics] and goals for the future. Interacting with Japanese students was life changing, and it opened me up to a remarkable new world that I hadn't experienced before.
What does your research focus on?
I'm based in the Department's Energy and Power Group, working with Professor Dan Rogers. My research focuses on the modelling and design of power electronic converters, which are an enabling technology for power conversion. Efficient power conversion is particularly important for designing bottom-up grid architectures such as microgrids in places where energy resources are constrained.
Power electronics has the potential to become indispensable in the electrification of developing nations and I am excited to contribute to that. At the moment I am exploring electro-thermal modelling and characterization techniques for switch-mode converters.
Where do you see yourself going from here?
Currently, I am working through my DPhil to hone my technical skills and understanding of energy systems and to contribute to the body of knowledge in this field.
In the future, I plan to work for a company where I can apply my engineering skills, later get business training and transition to Zimbabwe to lead universal electrification efforts in sub-Saharan Africa.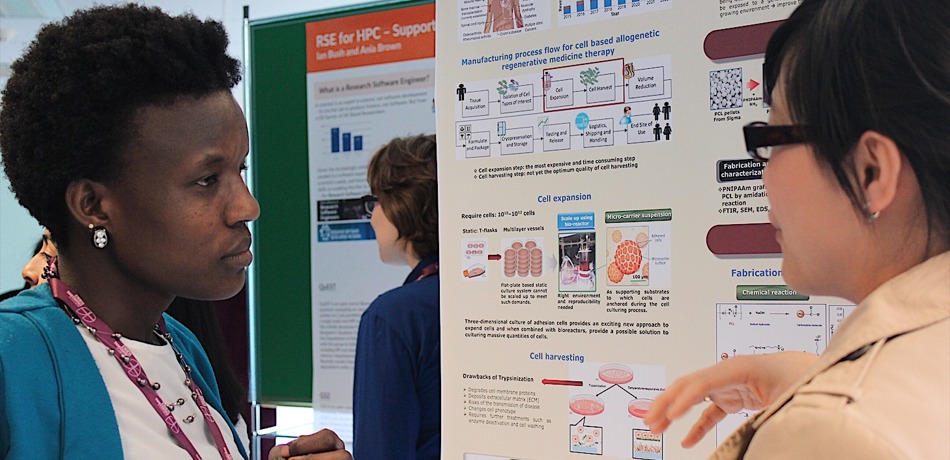 Research Groups
Energy and Power Group
How to pop open soft nanoparticles using sound waves
Biomedical Engineering