AI in Life: mini conference for ages 12-16
Date & Time
Wednesday 02 Feb 2022 16:00 - Wednesday 02 Feb 2022 17:00
Availability
Students aged 12-16 years
Do you want to have an insight into one of the most popular fields of the 21st century? Get an idea of what AI scientists are working on?
The Women in Engineering Committee supported by the Department of Engineering Science at the University of Oxford is organizing a mini-conference conference open to all students aged 12 to 16.
During the conference, four engineers and researchers will talk about their exciting work (speaker details below). Students will have the opportunity to ask questions live during the event.
Female and minority students are encouraged to apply.
The event will be hosted on an online platform and will have a limited number of spaces available. Spaces will be allocated on a first-come-first-served basis and joining instructions will be sent to all successful attendees a few days prior to the event taking place. Participants will need to have their parents/guardians' permission to take part, and full safeguarding procedures will be followed during the event.
If you have any questions about this event or would like to find out more about Engineering Science at Oxford, please email Libby Miltenberger at outreach@eng.ox.ac.uk
To hear about more outreach events from the Department of Engineering Science, sign up to our mailing list.
AI in Life Chair
Jingwei Zhang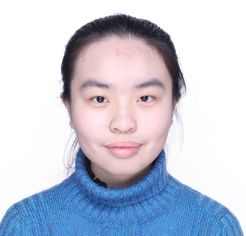 Jingwei Zhang is a second-year Engineering student at the University of Oxford. She is currently working on general engineering subjects includingMathematics, Information and Electricity, Mechanics, and Energy. She would like to start her career in the AI-related field, and is currently getting related experience including projects on machine learning and an internship in the IT section. She wants to bring the ideas of AI to more students to encourage them to try this path.
Speakers
Mariam Kiran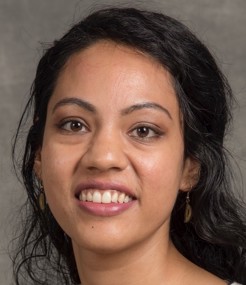 Marian is a computer scientist at Lawrence Berkeley National Laboratory who explores machine learning and decentralized optimization for wide area networks, wireless, and Cloud infrastructures, needed for building 'self-driving networks'. She also helped develop FLAME, an open-source agent-based platform, currently used worldwide for complexity research. Mariam will be talking about using AI to make networks intelligent (aka self-driving networks).
Kutoma Wakunuma
Kutoma is Associate Professor at De Montfort University where she works within the Centre for Computing and Social Responsibility. Her research interests are in understanding the social and ethical implications of Information and Communications Technologies (ICTs) and the role that emerging technologies like Artificial Intelligence play in both the developed and developing world. In particular, her research work has focused on Responsible Innovation, computing ethics, digital innovation and plastic waste, ICT for development and gender.
Daniela Romano
Daniela is Professor of Artificial Intelligence and Games and Director of the Institute for Artificial Intelligence at De Montfort University. She did her PhD on supporting naturalistic decisions making with an intelligent serious game in 2002 at Leeds University in the UK. Daniela conducts research at the intersection between artificial intelligence, psychology and digital media.
Maitha Al Shimmari
Maitha is a DPhil candidate affiliated with Somerville College and the Oxford e-Research Centre at the University of Oxford. She obtained her BSc in Computer Engineering, BSc in Electrical Engineering, MSc in Electrical Engineering, and her MSc in Mechanical Engineering from the USA. She has accumulated over ten years of industrial experience working in sensitive projects as technical subject matter expert, advisor, and delegate in the fields of engineering, construction, nuclear energy, management, artificial intelligence, government, and diplomacy. Her research interest lies in the fields of Artificial Intelligence, Data Science, and Renewable Energy. Maitha will talk about AI deployment in the energy field.