Jenkin Lecture 2022 - virtual event
Location
Thom Building, Department of Engineering Science
Date & Time
Saturday 17 Sep 2022 1pm - Saturday 17 Sep 2022 3pm
Availability
Engineering Alumni and staff
Jenkin Lecture 2022
The first Jenkin lecture, in 1988, launched the Society of Oxford University Engineers (now Oxford Engineering Alumni), with the aim of fostering the welfare and interests of Oxford University and its alumni, especially in relation to Engineering. The lecture series was named in honour of Charles Frewen Jenkin, elected first Professor of Engineering Science.
Alastair Howatson, Engineering Science lecturer, gave the first lecture, on 'A Century of Oxford Engineering'.
Today the Jenkin lecture takes place as part of the University's Alumni weekend, usually held in September, which showcases the best and brightest of the University - past, present and future. 
The 35th Jenkin Lecture will be given by Professor Dominic O'Brien on the subject of Engineering Challenges for 'Quantum 2.0'. 
For 2022, the Jenkin Lecture will take place alongside preliminary lectures from the theme of Engineering solutions across science and technology. These lectures will be given by Dr Patrick Salter and Professor Tim Denison with an additional presentation from this year's 4th Year Project Poster Competition winner.

1pm – 4YP Presentation and Preliminary Lectures
2pm – 35th Jenkin Lecture
This event is being presented to Engineering Science alumni and their guests free of charge. The registration code required for this will be emailed to the Engineering Science Alumni Events mailing list or can be requested by emailing alumni@eng.ox.ac.uk.
Engineering challenges for 'quantum 2.0' - Professor Dominic O'Brien
Abstract
Much of our lives are shaped by the ability to control and manipulate the quantum properties of semiconductors to high degrees of precision, and at scale. These 'Quantum 1.0' capabilities have enabled silicon chips, LEDs, semiconductor lasers, solar cells, and much of the infrastructure of the modern world. 
We are now at the beginnings of a 'Quantum 2.0' era, where we can harness the extremely fragile quantum properties of superposition and entanglement, which are only seen under highly controlled conditions. These enable transformative capabilities in quantum computing, communications, sensing and imaging, with impact potentially as profound as that of the 'Quantum 1.0' revolution.
Implementing such systems is extremely challenging, requiring high precision engineering approaches, at scale, across a range of disciplines.  This talk will give an introduction to the field, outline some of the challenges, and show some of the multidisciplinary efforts to bring the potential benefits to practical utility.
Brief biography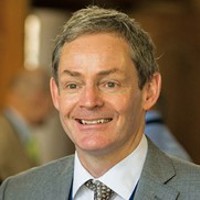 Professor Dominic O'Brien is a Professor of Engineering Science at Oxford and leads the optical communications group. He is the Director of the UK National Hub in Quantum Computing and Simulation. This is one of the four Quantum Technology Hubs funded as part of the UK National Quantum Technologies programme, running from 2019-2024.  He was co-director for systems integration of the NQIT hub, which ran from 2014-2019, and a member of the Blackett review of quantum technologies.
His research is in optical wireless communications, with a particular focus on system demonstration, with a number of world-firsts in this area. Recent demonstrations, together with industrial and academic partners, include Quantum Key Distribution free-space links between handheld devices, between UAVs and ground stations, and Terabit/s wireless links within buildings.
Brain Engineering: Rewiring the Diseased Nervous System for Improved Health - Professor Timothy Denison, PhD
Abstract
The total economic cost of neurological disorders exceeds £100B per annum in the UK alone, yet pharmaceutical companies continue to cut investment. The emerging field of bioelectronics suggests a novel alternative to pharmaceutical intervention by using electronic hardware to intelligently sense and stimulate the nervous system.
I will summarize the challenges and opportunities of translational bioelectronic systems face when bridging basic science, regulated technology, and health care economics. This assessment motivates an innovation framework that leverages the unique capabilities of electronic platforms -- from designing implantable scientific instruments that enable novel clinical neuroscience, to applying the resulting science to prototype new therapies.
To provide an illustrative example of the platform and innovation framework, I will highlight the "Picostim-DyNeuMo," a collaborative, investigational research tool co-developed by UK industry (Bioinduction Ltd, Bristol) and academics. The Picostim-DyNeuMo is targeting first-in-human clinical studies exploring challenging neurological disorders such as epilepsy, chronic pain, and disorders of consciousness.
Brief biography
Professor Denison holds a joint appointment in Engineering Science and Clinical Neurosciences at Oxford, where he explores the fundamentals of physiologic closed-loop systems in collaboration with the MRC Brain Network Dynamics Unit. Tim also serves as an advisor to several governments and industry boards on the field of translational medical devices; in particular, helping define strategies for mapping scientific discovery to product development roadmaps within the regulatory and economic constraints of medical systems.
Prior to Oxford, Tim was a Technical Fellow at Medtronic PLC and Vice President of Research & Core Technology for the Restorative Therapies Group, where he helped oversee the design of next generation neural interface and algorithm technologies for the treatment of chronic neurological disease. In 2015, he was elected to the College of Fellows for the American Institute of Medical and Biological Engineering (AIMBE). He has an MS and PhD from MIT in electrical engineering, and an AB in Physics and MBA from the University of Chicago.
Precision laser manufacturing enabling advanced technologies - Dr Patrick Salter
Abstract
To meet demand for devices that can operate effectively in extreme environments, unusual robust materials are required as are new manufacturing technologies. Laser-based manufacturing provides a flexible platform that can work across length scales for fabrication at the sub-micrometre level across large areas and inside the volume of materials. Of particular interest in the next generation of laser processing are systems that utilise ultrashort pulsed lasers, delivering bursts of light shorter than a millionth of a millionth of a second, to provide extreme precision fabrication. We will explore how advances at Oxford are enabling new devices in challenging materials, such as diamond and sapphire, with destinations from the Large Hadron Collider through to quantum computers.
Brief biography
Dr Patrick Salter is an Early Career EPSRC Fellow working on using short pulse laser fabrication to enable new functional devices based upon synthetic diamond. He is also a Junior Research Fellow at New College.