16 Oct 2019
Alumni in IET Young Woman Engineer of the Year Award final
Dr Claire Lucas completed undergraduate and postgraduate courses at Oxford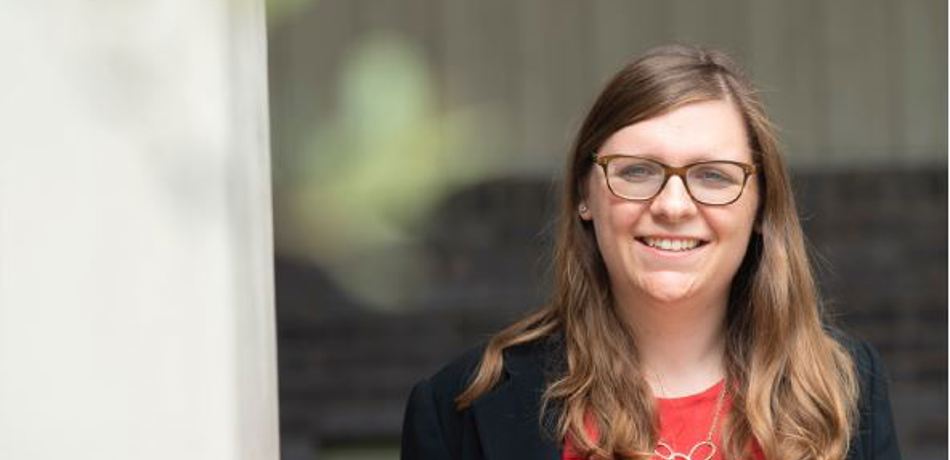 Engineering Science Alumni Dr Claire Lucas is one of six finalists for the Institution of Engineering and Technology (IET) Young Woman Engineer of the Year Awards, which will be announced on 5th December. The prestigious awards honour the very best early career female engineers working in the UK today.
Claire had always enjoyed maths but was never interested in the type of hands-on engineering and fabrication that was typical growing up in a rural, working-class community. She took part in EDT's Engineering Education Scheme but felt out of place amongst the group of boys taking design and technology from her school. It was only when attending an Oxford outreach residential for law (and being put off by the room full of books to read) that she discovered a different type of engineering which was about modelling, understanding and solving problems.
She says, "At Oxford, I found studying Engineering Science (Worcester College, 2004-2008) gave me the ability to formulate models over a wide range of problems and I have continued to apply those fundamental skills throughout my career, modelling everything from blood flow in the brain to the thermodynamics of air springs on a range-rover. Now, I'm combining Biomedical and Automotive Engineering to improve understanding of physiological responses to vehicle motion; without my Engineering Science degree I wouldn't have had the skills required to move between domains and to develop new fields of knowledge".
Claire stayed at Oxford to carry out a DPhil modelling the regulation of blood vessel diameter in the brain, reaching the final of the annual IMechE Biomedical Student Project Competition in 2013. During her PhD, Claire competed for Oxford University Women's Boat Club, beating Cambridge in the 2010 reserve boat race. She also met and married her husband Mike and they later moved to Leamington Spa where she joined Jaguar Land Rover as a mathematical modelling specialist. At JLR, Claire carried out and managed modelling capability projects working in multiple domains around the business to derive bespoke models and simulations which could be incorporated into virtual design processes.
In 2015, Claire joined University of Warwick as Director of Studies for Systems and Information Engineering where she is responsible for teaching activity in Systems, Biomedical and General Engineering. Claire has developed a new course at Warwick which combines traditional Engineering topics with Data Science, Software and Holistic problem solving skills to create engineers capable of approaching the world's great challenges unconstrained by discipline specialism.
Associate Head of Department (Teaching) Professor Stephen Payne says, "Claire has always been a great all-rounder, as shown by her University level rowing during her DPhil. She has subsequently worked both in industry and in academia, and is currently bringing all her skills to bear in developing courses for today's engineering students in conjunction with the engineering institutions. She has already achieved a great deal and there is undoubtedly much more to come!".