19 May 2021
Dr Arun Majumdar, Stanford University, to give Maurice Lubbock Memorial Lecture 2021
Stanford's Jay Precourt Provostial Chair Professor was nominated by President Obama as Founding Director of the US Advanced Research Projects Agency - Energy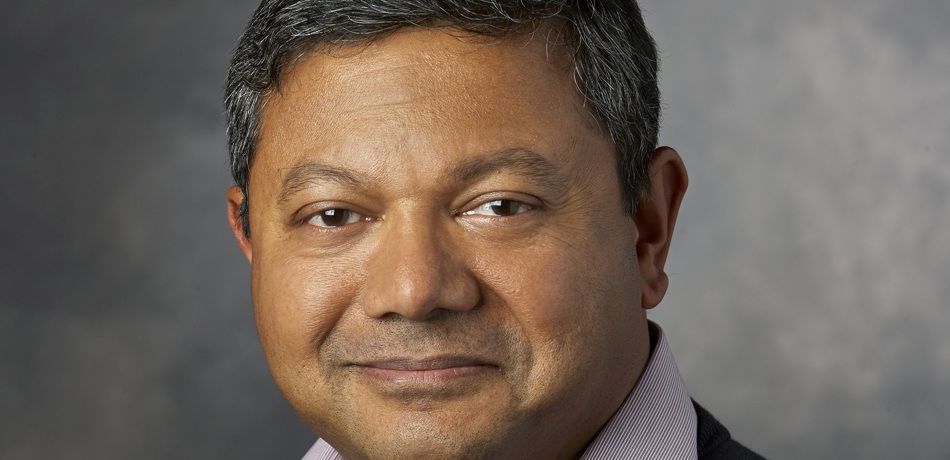 Maurice Lubbock Memorial Lecture 2021
Our Lubbock lecture this year is open to all Alumni and guests of the Department of Engineering Science and its Institutes, and will take place virtually on Thursday 17 June.
We are pleased to announce the Lubbock Memorial Lecture speaker for 2021 is Dr Arun Majumdar from Stanford University.
Dr Arun Majumdar is the Jay Precourt Provostial Chair Professor at Stanford University, a faculty member of the Departments of Mechanical Engineering and Materials Science and Engineering (by courtesy) and Senior Fellow and former Director of the Precourt Institute for Energy. He is also a faculty member in the Department of Photon Science at SLAC.
In October 2009, Dr. Majumdar was nominated by President Obama and confirmed by the Senate to become the Founding Director of the Advanced Research Projects Agency - Energy (ARPA-E), where he served till June 2012 and helped ARPA-E become a model of excellence and innovation for the government with bipartisan support from Congress and other stakeholders. Between March 2011 and June 2012, he also served as the Acting Under Secretary of Energy. Furthermore, he was a Senior Advisor to the Secretary of Energy, Dr. Steven Chu, on a variety of matters related to management, personnel, budget, and policy. In 2010, he served on Secretary Chu's Science Team to help stop the leak of the DeepWater Horizon (BP) oil spill. After leaving Washington, DC and before joining Stanford, Dr. Majumdar was the Vice President for Energy at Google, where he assembled a team to create technologies and businesses at the intersection of data, computing and electricity grid.
Abstract
The 20th Century was marked by dramatic innovations in medical care, transportation, food production, communications, computing, aerospace technology and the built environment. This has led to remarkable improvements in our quality of life, has brought billions of people out of poverty, and has supported a four-fold increase in global population and seven-fold increase in GDP per capita. The fundamental infrastructure to enable these historic changes was energy. The use of fossil fuels and the associated greenhouse gas emissions has made this 20th century approach unsustainable. We are now witnessing a shift of a $10T per year global energy sector undergo a once-in-a-century shift to chart a sustainable course. Will this happen sufficiently fast to address climate change? What are the innovations needed? Will it happen uniformly around the world? What are the role of academic institutions, government, business, and non-profits? Do we have the domestic and global institutions to support this massive endeavor? And could the current economic and health crisis of COVID-19 play a role in this global transformation? This talk will explore these issues in depth and breadth and take stock of the opportunities and challenges that lie ahead of us.
Mini lectures
We also have three speakers from the Department of Engineering Science giving updates on their research:
Dr Amanda Smyth
Tidal power as baseline renewable energy - opportunities and challenges
The energy industry faces a revolutionary shift to meet climate targets, and a diverse range of renewable energy sources are needed to replace fossil fuels and other non-renewables. The UK is relying primarily on offshore wind power to enable this shift, but the variability of the wind resource means that a baseline back-up energy source is needed, which at the moment is usually fossil-based. An alternative is given by tidal power, which unlike wind power has the benefit of being completely predictable. Combined with energy storage, tidal power could provide a baseline source of renewable energy to back up intermittent renewables like wind and solar. But, why has this industry not quite taken off yet? What are some of the challenges of offshore and underwater operation? And what can tidal power contribute that makes it worth the effort?
This short lecture will give an overview of tidal power technology, outlining some of the challenges faced for commercial readiness, and some of the opportunities this technology has to contribute significantly to the renewable energy mix in the UK.
Professor David Howey
How batteries are charging ahead and enabling clean electrification and transport
One of the cheapest and fastest ways to clean up energy systems in the near term is to shift our power grid to zero carbon sources and electrify transport and heating. Lithium-ion batteries are crucial to this effort, and they are at the forefront of explosive growth in electric vehicles, where global automotive manufacturers plan to invest at least $300 billion dollars over the next 5-10 years (Reuters). Batteries also enable grid storage, stabilising supply and demand as more renewable energy is added to the power grid, and this market is projected to grow 30% per year over the next decade (Wood Mackenzie). As battery production has increased, costs have dropped dramatically faster than analysts predicted, falling around 90% from 2010 to 2020 (BNEF). What opportunities is this opening up, and what challenges remain? This lecture will discuss batteries past, present and future, with examples along the way of how our latest research is harnessing the power of data to understand and improve their performance.
Professor Malcolm McCulloch
The duality of sustainability in the High and Low income countries, with reference to energy.
This presentation develops a view on sustainability through the lens of environmental and social capitol. It recognises the idea that all countries need to reach both societal and environmental sustainability. The end goals are the same, however the starting points are not and therefore different routes are taken. The similarities and differences of these two trajectories are discussed in the context of developing a sustainable energy system that is fit for purpose for the 21st century.