16 Sep 2020
Dr Marko Bacic awarded RAEng Silver Medal for outstanding contribution to UK engineering
Rolls Royce and Engineering Associate Fellow's innovations have ensured engine safety and reduced aero engine carbon footprints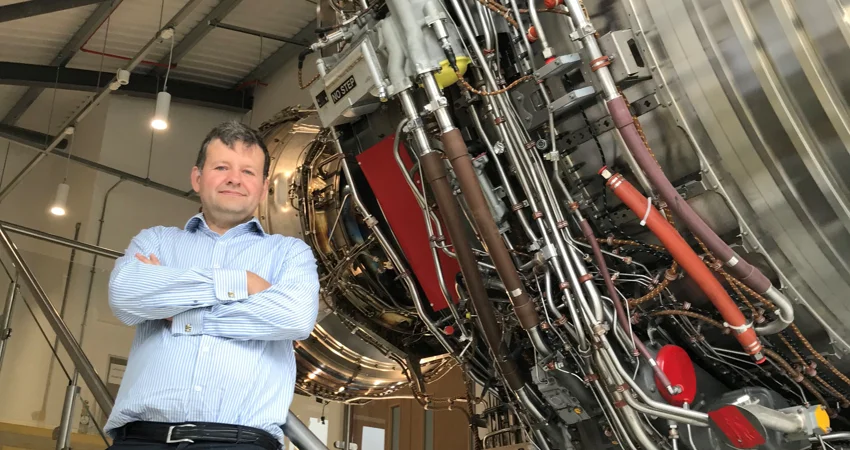 Dr Marko Bacic, Engineering Associate Fellow (Control Systems and Gas Turbine Functionality) has been awarded a Royal Academy of Engineering Silver Medal 2020.
The RAEng Silver Medals recognise outstanding and demonstrated personal contributions to UK engineering, resulting in market exploitation, by an early to mid-career engineer. Up to four medals are awarded each year.
Dr Marko Bacic is an Engineering Associate Fellow in Control Systems and Gas Turbine Functionality at Rolls-Royce and also holds a University Research Lectureship at Oxford since July 2012.
RAEng's announcement describes how Dr Marko Bacic's engineering innovations have ensured engine safety and reduced the carbon footprint of Rolls-Royce aero engines. "As a senior engineering specialist at Rolls-Royce and a member of the Faculty of Engineering Science at the University of Oxford, Dr Bacic can combine the real-world challenges he encounters at Rolls-Royce with the advantages of leading a research group at Oxford."
In 2011 Dr Bacic invented and developed a system to detect and safely address the very rare event of an engine shaft break, following analysis of an uncontained engine failure incident. Bacic's Model Based Detection System enabled Rolls-Royce to certify and ensure the continued airworthiness of all its latest Trent engines, which power over 40% of the world's modern large passenger aircraft fleet.
The RAENg news release continues, "A prolific inventor, Dr Bacic has made major technical contributions to several novel carbon-reducing intelligent systems on Trent 1000, Trent XWB and Trent 7000 engines. These systems modulate air throughout flight in key parts of the engine, minimising fuel burn while maintaining engine life, and accounting for over £100 million of fuel and engine life fleet savings.
Along with driving the development of the next generation of intelligent systems for future Rolls-Royce gas turbines, Dr Bacic is working on technologies that will underpin sustainable aviation and transformative flight concepts, such as electric vertical take-off and landing aircraft."