25 Mar 2019
Engineering Science announces new Head of Department
Professor Ronald A. Roy has been announced as the new Head of the Department of Engineering Science from September 2019
Professor Ron Roy will take over from Professor Lionel Tarassenko, who guided the Department through a five-year period of extraordinary growth and impact.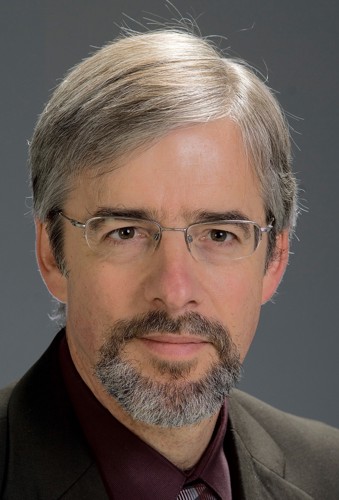 Professor Roy joined the Department of Engineering Science in 2013, following 17 years with the Department of Mechanical Engineering at Boston University (USA), where he served as Head of Department from 2007 through 2013. In 2006-2007 he was the 65th George Eastman Distinguished Visiting Professor at the University of Oxford (Balliol College). In addition to serving as the Chair of Mechanical Engineering and Professorial Fellow at Harris Manchester College, Ron is a current Associate Head of Department (research) and has contributed to the establishment of the Rosalind Franklin Institute and the Oxford Suzhou Centre for Advanced Research. Outside the University, he has served on numerous society committees, review panels, editorial boards, and is a past Editor-in-Chief of Acoustics Research Letters Online (now called JASA Express Letters). He is a Fellow and former Vice President of the Acoustical Society of America (ASA) and a recipient of the ASA Helmholtz-Rayleigh Interdisciplinary Silver Medal.
By prioritizing students, we create a lasting legacy and help to shape our intellectual, scientific, and technological future.
Trained as a physicist and an engineer, Ron specializes in the application of physical acoustics principles to problems in biomedical acoustics, industrial ultrasonics, and acoustical oceanography - however, his true passion is the acoustics of bubbles and bubbly media. Sonoluminescence (light from sound), acoustic cavitation dynamics, shock-driven cavity collapse physics, and bubble-mediated therapeutic ultrasonics are topics of past and current interest. Recently, he joined colleagues in developing new techniques for imaging the optical properties of soft tissues through the nonlinear interaction of light and sound (acousto-optic imaging) and is currently exploring novel ways in which nanoparticles can be used in conjunction with laser illumination and ultrasound to facilitate deep tissue optical imaging, focused ultrasound surgery, and more efficient bioprocessing of bacteria in suspension and organised as biofilms.
Professor Roy says of his appointment, "I must begin by celebrating the exceptional work done by Professor Tarassenko, who led Engineering Science through a period of outstanding achievement that began with the awarding of the 2015 Queen's Anniversary prize to the Institute of Biomedical Engineering and culminated with a world #1 placement in the Times Higher Education Engineering and Technology subject rankings. Such accomplishments are rooted in the broader mission of the research university and reflect the importance of innovative and crosscutting science and engineering education at both the undergraduate and graduate levels. Research universities such as Oxford promote the creation and dissemination of new knowledge inspired by curiosity and ideas, as well as innovative startups and technology solutions fueled by innovation and imagination. However, most significant is the impact we have on the lives of our students. By prioritizing students, we create a lasting legacy and help to shape our intellectual, scientific, and technological future. I am honoured to be given the opportunity to help steer the Department of Engineering Science into said future."