24 Jan 2019
Felix Leach appointed Associate Professor of Engineering Science
Appointment will further strengthen the Department's internationally-renowned research in Combustion and Engines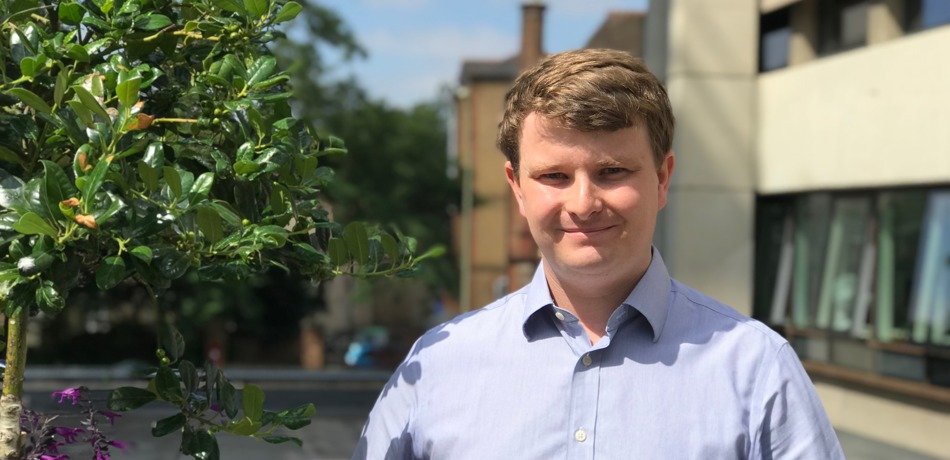 Felix Leach, Keble Fellow and Engineering Science Tutor, has recently been appointed to a joint Associate Professorship at the Department of Engineering Science.
Felix's research interests lie in combustion, and specifically emissions and efficiency in internal combustion engines. The post is linked to the Jaguar Land Rover Centre of Excellence for Combustion Research, which is using world-leading measurement capabilities to develop engine technologies for the 21st Century. This appointment will further strengthen the Department's internationally-renowned research in Combustion and Engines.
Felix's PhD research, demonstrating variations in regulations for testing new cars, were fed into the recommendations for the now current EU6 reference fuel specification – effectively influencing the EU law behind emissions tests on new cars. He is working on advanced measurement techniques for engine diagnostics. Felix has a significant engagement with Public Policy on emissions from vehicles. He has run projects with Oxford City Council and Oxford Bus Company measuring emissions from buses in Oxford. This helps identify pollution 'hot-spots' - such as a poorly-designed junction - as well as particular bus operations that lead to high emissions.
You can read more about Felix Leach's research on page 14 of this year's Keble Review magazine.