23 Jun 2022
International Women in Engineering Day 2022
Department celebrates our female academics, researchers and students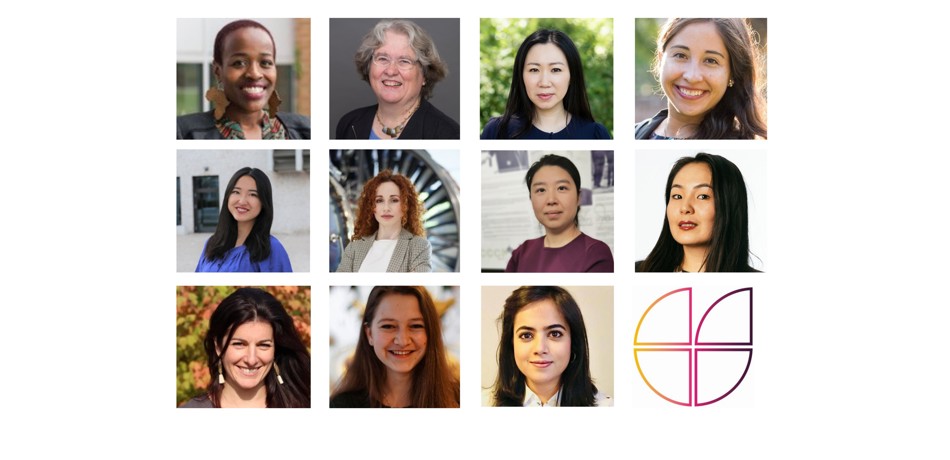 Women are under-represented in the engineering field, with figures as of June 2021 showing that around 16.5% of engineers are female. The Department is committed to addressing this by encouraging more female school students to consider Engineering as a subject to study and as a career, by supporting its female students, researchers and academics at all stages of their career, and by ensuring that women are represented at our events, in news and other activities.
INWED 2022
International Women in Engineering Day (INWED) takes place on Thursday 23 June with the theme #ImagineTheFuture, and as usual we will be celebrating our female students, researchers and academics with a variety of activities.
Video profiles
We are showcasing some of our DPhil students and postdoctoral researchers in videos on our social media channels @oxengsci with the hashtag #INWED2022 and also on Youtube. 
Watch Dr Huiqi Yvonne Lu - Research Fellow
Watch Lilian Usadi - MSc Student
Watch Carla Fuenteslópez - DPhil Student
Events
The Women in Engineering committee are organising lots of activity around INWED including flash talks and an afternoon tea in the Thom Building for all members of the Department. Speakers include Professor Barbara Rossi, Dr Huiqi (Yvonne) Lu and Manuela Sisti, talking about their research in a range of engineering areas.
The Women in Engineering (WiE) network was established in 2012 to organise talks, social events, career development events and other networking activities, for all members of the department. Membership of this group consists of postdoctoral research assistants, postgraduate students, undergraduate students and other academic staff. Over the years, it has evolved into a dynamic, supportive community of women engineers across many disciplines and career stages.
Outreach
We have also invited sixth formers to visit us in Oxford to learn about Engineering as a career and hear inspirational working stories from women in the profession.
The Department of Engineering Science is committed to encouraging women to study engineering, and to attracting talented undergraduate applicants who reflect the diversity of the UK population.
Lubbock Lecture keynote speaker
The annual Lubbock Lecture was founded in 1963 by the Trustees of the Hon. Maurice Fox Pitt Lubbock commemoration fund, to promote the study of engineering and its applications.
Dr Anita Sengupta, CEO and Founder of Hydroplane Ltd and Professor of Astronautical Engineering (University of Southern California), is giving our 47th Maurice Lubbock lecture on Friday 24 June and will be joining in some of the INWED activities during the week. Her talk on The Future of Transportation will be held at the Natural History Museum, along with talks from some of our own academics.
Research news
See some of our recent news items featuring female engineers in the Department: https://eng.ox.ac.uk/women-in-engineering/news/
"We believe that a diverse community in which all feel comfortable and empowered to engage, results in better dialogue, better scholarship, and better outcomes for all."
Professor Ronald A. Roy, Head of Department
Main image
Top row, L to R: Naomi Mburu, Professor Janet Pierrehumbert, Dr Tingting Zhu, Carla Fuenteslópez
Middle row, L to R: Nadja Yang, Manuela Sisti, Dr Huiqi (Yvonne) Lu, Maral Bayaraa
Bottom row, L to R: Professor Barbara Rossi, Yana Lishkova, Hanna Rana