21 Jun 2023
University Impact Awards for three Engineering Science academics
Oxford engineers win Commercial and Policy Impact awards for Impact Engineering, Biotechnology and Computing Infrastructure
The Mathematical, Physical, and Life Sciences (MPLS) Division is one of the four academic divisions of the University of Oxford. The annual MPLS Impact Awards celebrate the work of MPLS researchers who have made significant contributions to the economy or wider society at large, through their research.
This year three of the eight researchers recognised for their outstanding research impact are from the Department of Engineering Science. The winners were selected from nominations representing MPLS researchers at all career stages.
Chair of the MPLS Impact Awards judging panel, Professor Dermot O'Hare, said:   "The MPLS Impact Awards panel met to review nominations across several impact categories: early career, public engagement with research, social, and commercial, as well as new the fifth impact category – policy. Nominations have been of high quality, and the panel agreed on category winners and a commendation that, together, recognise the achievements of our students, researchers and academics. I continue to be impressed and find it tremendously reassuring to see how our colleagues' efforts and research continue to bring benefits to the world."
Congratulations to the three Engineering award winners:
COMMERCIAL IMPACT AWARD: PROFESSOR NIK PETRINIC
The impacts on industry and society of systematic engagement in Impact Engineering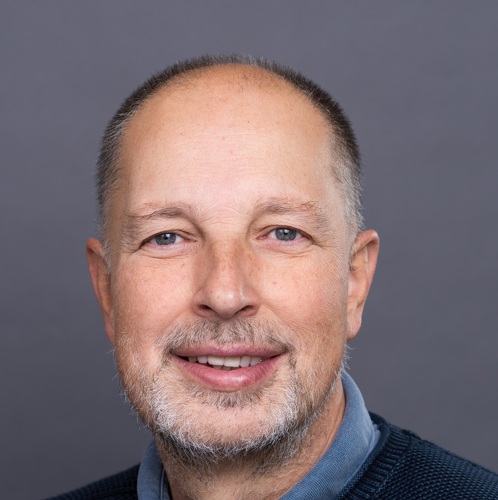 Impact Engineering has an important role to play in the world, in terms of protecting lives and assets during accidents or conflicts and bringing about operational savings through improvements to product performance when products are threatened by impact loading in-service.
Professor Nik Petrinic's pioneering work in this field has enabled Impact Engineering at Oxford to evolve rapidly over the last couple of decades, with significant progress made in addressing both fundamental challenges in the laboratory and solving specific, industrially relevant problems through data-driven design. An example of this would be simulating the behaviour of various advanced materials when they are subjected to extreme loading conditions. This work and its impact in the wider world have been recognised by a Royal Academy of Engineering Research Chair grant and numerous other funding awards (e.g. various EPSRC Prosperity Partnership and InnovateUK projects) worth millions of pounds.
Over the last five years, we have seen significant economic impact from this work across the transportation (aerospace, land and marine) and defence sectors, in particular, at all Technology Readiness Levels (TRLs). Oxford's Impact Engineers have developed long-term collaborations with industry at local, European and global levels, including with Rolls Royce, BAE Systems and the Defence Science and Technology Laboratory (Dstl) in the UK, and with international companies such as BMW, Volkswagen, Airbus and Mitsubishi Heavy Industries. The successful commercial application of new insights and developments from Nik Petrinic's research have brought further, more indirect social and environmental benefits, thanks to their influence on environmental policy and the evolution of career opportunities in industry. In some cases, this has involved the creation of entirely new types of job role in partner organisations, particularly related roles focused on environmental protection and sustainability.
Professor Ronald Roy, Engineering Science Head of Department says, "We live in a world of materials, and the behaviour of materials to high-strain-rate deformation is key to understanding performance and resiliency in applications ranging from aerospace to defence. Working closely with Rolls Royce, the research councils, and other stakeholders, Professor Petrinic has built a world leading capability in impact engineering studies. The Department is proud of what Nik has accomplished and pleased to see the 'impact' of his work recognized by the Division."
EARLY-CAREER COMMERCIAL IMPACT AWARD: PROFESSOR HARRISON STEEL
Development and dissemination of open-source bioreactor technology, supporting widespread innovation in biotechnology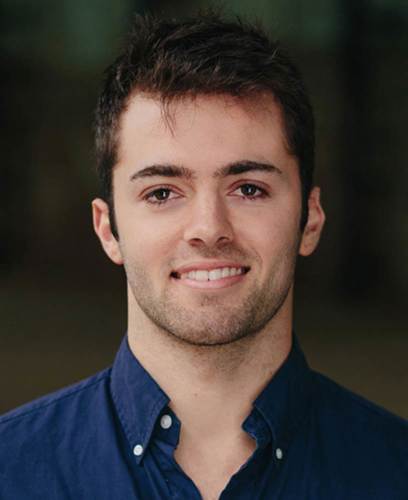 Over the past four years, Professor Harrison Steel has advanced the capabilities of researchers in academia and start-up companies by creating the Chi.Bio Bioreactor platform. This automated robotic system provides unique capabilities for biotechnological research and development and has achieved broad impact via dissemination as an open-source technology, at a cost of less than 5% of commercial bioreactors tools.
Chi.Bio has been adopted by researchers around the world and is particularly benefiting early-stage companies, academics, and researchers in developing countries, with more limited access to high-end equipment. Harrison's platform has opened up engineering and scientific opportunities in many domains, including in the study of antibiotic resistance evolution, engineering organisms for carbon sequestration, and the development of artificial meat products.
Professor Ronald Roy says, "Professor Harrison Steel is one of the Department's best and brightest young academics. His automated Chi.Bio bioreactor platform is enables and accelerates low-cost biotech research at unprecedented scales. This unique capability currently underpins engineering and biology research globally and is particularly significant to work in under-resourced areas, where cost is a limiting factor. We are very pleased to see this work recognized by the Division."
POLICY IMPACT AWARD: PROFESSOR NOA ZILBERMAN
Sustainable and resilient computing infrastructure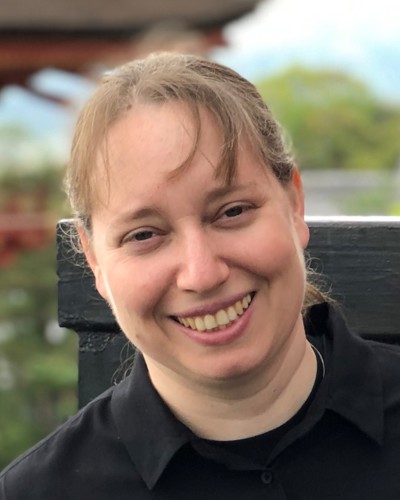 Professor Noa Zilberman leads Oxford's Computing Infrastructure group, which is exploring ways of designing and maintaining scalable, sustainable and resilient computing infrastructure. The research-based evidence and expertise gained from this work has opened doors for her to interact with policymakers and influence national, computing-related policy decisions. Research collaborations with academic and industrial partners on sustainable computing, for example, have led to recommendations for standardisation and policy changes, enabling carbon reductions in computing infrastructure. Noa is a member of multiple policy advisory groups, including the DCMS College of Experts, the UKRI EPSRC e-Infrastructure Strategic Advisory Team, and the UKRI NERC Digital Research and Infrastructure Group.
Professor Roy says, "Computing infrastructure affects almost every aspect of our life. Professor Zilberman, who serves on multiple policy advisory groups, is leading the charge with regards to the design and maintenance of sustainable and resilient computing infrastructure. She engages policy makers and influences national policy decisions, using research-based evidence and expertise. The impact of Noa's work is deep and broad, and we are pleased to see it recognised by Division."