23 Jun 2022
Nadja Yang selected as one of WES Top 50 Women in Engineering: Inventors and Innovators
DPhil student conducts research on the Urban Bioeconomy, a concept to help cities become more sustainable and productive in terms of their biological resources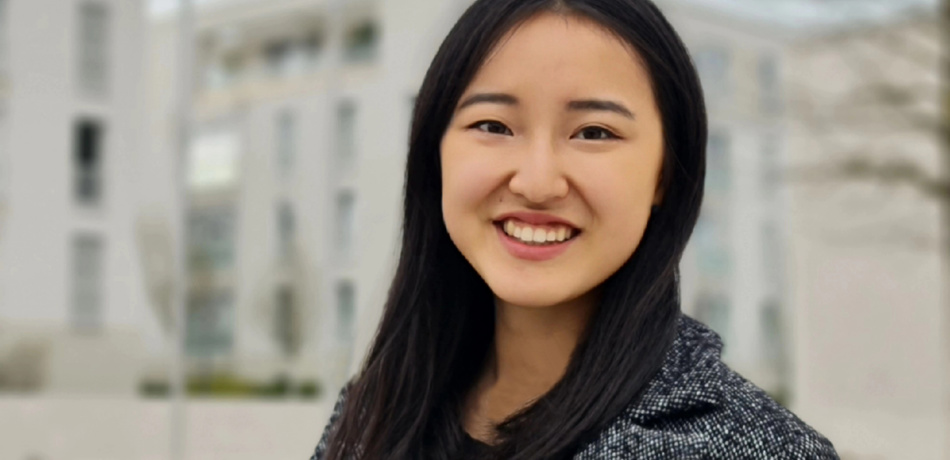 Nadja Yang has been selected as one of the WES Top 50 Women in Engineering (WE5) 2022, a list of female engineers that celebrate women who can demonstrate the creation or improvement of a product or process that makes a difference.
The Women's Engineering Society, in association with The Guardian and Ball Corporation, invited nominations on numerous factors, including their ability to support and combat climate change, work as an advocate for women in STEM, their drive to make a difference within the engineering industry and achieving beyond what would normally be expected. The awards were judged by a panel of industry experts.
Head Judge, Dr Bola Olabisi said ''We were amazed by the quality and diversity of nominations this year. Each one demonstrating capabilities of inspiring other women with their life changing contributions. We were delighted with their sheer determination and tenacity as innovators".
Nadja is pursuing a DPhil in Systems Engineering at Oxford, where she conducts research on the Urban Bioeconomy, a concept to help cities become more sustainable and productive in terms of their biological resources. As the President of the "European Young Engineers" (EYE), an NGO that represents about 500,000 members, she also supports young engineers across Europe to get engaged and broaden their horizons in the fields of energy, water, circular economy, STEM in politics, diversity within STEM, future of work, future skills and more.
She says, "When I first encountered the #WE50 award, I would have never imagined that I would receive it this year. I thought it would be for more senior female engineers when finding professors and senior managers on the previous #WE50 lists. That's why I am especially grateful to my colleague from EYE who nominated me. When I felt inadequate for the award, he believed in me. Moreover, I love the fact that he, as a male engineer, is so keen to empower women, which is still too rare in society. Receiving the #WE50 award encourages me and many others who are underrepresented in their field to keep going and not lose faith. Thank you for believing in me, The Women's Engineering Society!"
The awards will be presented on the afternoon of Friday 24 June, at an Afternoon Tea ceremony at the Institution of Civil Engineers in London.