03 Jan 2019
New laboratory brings 3D printing to Oxford
3D printing, also known as additive manufacturing, has become one of the key technologies in engineering, enabling parts to be designed on a computer using a 3D model, and manufactured within a few minutes.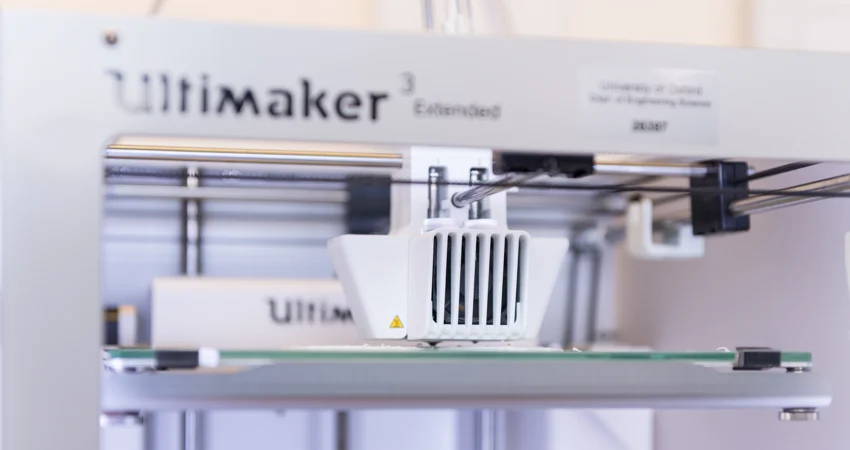 With input from Professor Stephen Payne and Bob Scott (Head of the Teaching and Design Support Group) and under the direction of Professor Alfonso Castrejon-Pita, who is an expert on ink-jet printing down to the nano level, the Department has recently set up a 3D printing laboratory on the 4th floor of the Thom building.
This is a large facility, with machines from entry level to advanced research machines. Eighteen 3D printers and 3D scanners have been purchased and these will be available to students throughout the course, along with research-grade cutting edge-systems which allow printing resolutions down to 15 microns over areas as broad as 900cm2.
A new feature of the laboratory will be the availability of this space to all members of the department for their own projects, either individual or group. The intention is to provide, for the first time, a space for members of the department to be able to explore ideas and to create objects that are not explicitly part of a course syllabus or a funded research project.