15 May 2021
Oxford University spin-out reveals aim to be the first company to put cultured meat on UK shelves
Ivy Farm will produce sustainable, guilt-free sausages by 2023, followed by meatballs and beefburgers
Oxford University spin-out Ivy Farm Technologies has revealed plans to become the first commercial producer of sustainable, cultured meat (also referred to as cellular meat, cultivated meat or lab-grown meat) in the UK.
Singapore became the first country in the world to approve cultured meat for sale, in December 2020. Experts believe cultured meat could account for 35 per cent of all meat consumed by 2040. Ivy Farm co-founder and Oxford Engineering Alumni Dr Russ Tucker says Ivy Farm plans to put Britain on the map in this emerging global industry by producing cultured meat products – beginning with a slaughter-free sausage – for supermarkets and the restaurant trade from 2023.
Ivy Farm's non-GMO production process uses technology developed at Oxford University, in the same building that developed the COVID-19 vaccine. Russ was working as a management consultant advising supermarkets on commercial strategy and supply chains in 2018 when he approached Associate Professor of Engineering Science Cathy Ye with the idea.
Less than a year later, they co-founded Ivy Farm. Professor Ye (Institute of Biomedical Engineering) says, "I had a hunch Russ had the technical skills, along with the vision and drive, to use cutting-edge proprietary technology being developed at Oxford to help turn his vision into reality. It is this technology that gives the company its name – 'Ivy' is a play on in vitro (or 'I.V.') - something taking place outside a living organism. The manufacturing process used by Ivy Farm uses advanced tissue engineering techniques."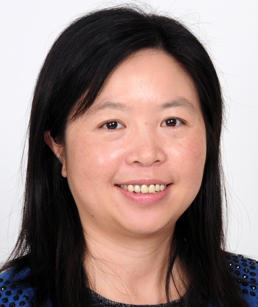 "A small number of cells are taken from an animal and placed in a bioreactor. The cells are exposed to a perfect mix of vitamins and nutrients so they replicate and produce meat in as little as three-to-four weeks. The system is continuous – so muscle and fat can be harvested without disturbing cells growing underneath."
The company's 20-strong core R&D team, which includes four other Oxford Alumni, is still based in Oxford, keeping the business within touching distance of the know-how of the university as it expands and develops. As well as being the source of Ivy Farm's key technology, Oxford University also provided seed-funding.The holder of a founding stake, the University is represented on the board of directors by Steve Silvey, an observer who sits alongside directors representing other investors and independent academics.
The meat and dairy industry is estimated to account for 18 per cent of all greenhouse gas emissions – greater than all the world's transportation systems combined. Yet demand for meat is predicted to rise by another 70 per cent as the world population grows to almost 10 billion by 2050.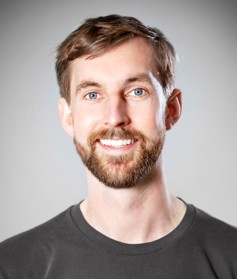 Ivy Farm believes cultured meat is the answer given it is high quality, slaughter-free and comes with a significantly lower carbon footprint. Dr Tucker says, "If you look at the world around us, the way we currently produce and consume food is unsustainable. Already nearly half the worldwide harvest is required to feed livestock and that's only going to go up. Cultured meat is the silver bullet – through cutting edge technology we can provide real, high-quality meat while saving the planet."
"Ivy Farm will be great for the environment, great for meat lovers and great for animals as there's no slaughter."
The company is already in discussions with the Food Standards Agency, which will have to approve cultured meat before it can go on sale in the UK.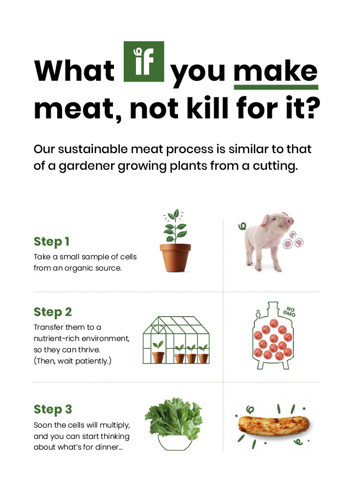 Rich Dillon, Ivy Farm chief executive, says: "Make no mistake, cultured meat is here to stay. It's a compelling proposition – real meat, guilt free. We believe our technology is among the best in the world and that we can fly the flag for Britain."
For further information please contact Steve Hawkes, Ells Baker, BCW, ivyfarm@bcw-global.com