03 Apr 2023
SMARTEDGE project to enable dynamic integration of decentralised edge intelligence at runtime
€9.2m EU Horizon project to provide solutions for applications requiring quick response time from mobile autonomous devices, incorporating reliability, security and privacy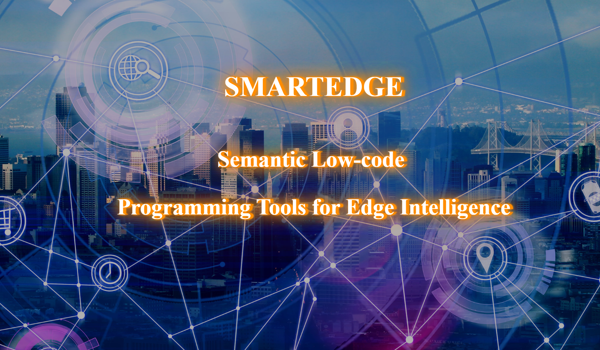 More and more applications today need to attend to mobile autonomous devices. Examples include smart transportation, manufacturing, health applications and smart cities. Many of these applications require a very quick response time, for example to prevent a collision between moving robots on a manufacturing floor. The intelligence required to manage swarms of such mobile autonomous devices cannot be in the cloud, as the delay caused by the transmission and processing is too high.
SMARTEDGE (Semantic Low-code Programming Tools for Edge Intelligence) is a new EU Horizon project that aims to provide the intelligence required by such applications at the edge of the network, as close as possible to the swarm of devices. The solution provided by SMARTEDGE does not only offer distributed operation, but also attends to aspects of reliability, security and privacy. The 9.2 million Euro project is a collaboration between eight research institutes and eight industrial partners including Dell, Siemens, Bosch, and NVIDIA, which will ensure the technology can be comprehensively tested and demonstrated in four areas: automotive, city, factory and health.
As part of the project, the University of Oxford is leading the work on dynamic swarm networks, attending to aspects such as discovering the mobile devices that join and leave the network, providing network security, and accelerating the operations of SMARTEDGE within the network itself.
Associate Professor Noa Zilberman, who leads the Department's Computing Infrasture Group, says, "This project provides us a unique opportunity to apply our group's research to real world, complex computing scenarios. We are delighted to collaborate with such a talented consortium of leading researchers, enabling a step change in edge intelligence, with applications to everyday life."
A kick-off meeting for the project was held earlier this year in Pisa, Italy.