Electrical Lab
Electrical Lab
Electrical Lab
The Electrical laboratory was refurbished in 2017. For the majority of the academic year this lab is used for the 1st year electrical design-build-test exercise and in Hilary term it is used for 3rd year laboratories covering digital communications and also electrical properties of materials.
During the second half of Trinity term a number of 2nd year coursework modules take place in the lab, for example the Electronic Computer Aided Design coursework module where students learn about printed circuit board design, programming Field Programmable Gate Arrays and analogue filter design.
There is also space in the laboratory to accommodate 4th year project students. 
The workstation for each student comprises a computer, an oscilloscope, a signal generator, a power supply, a digital multi-meter and a soldering station. This set of equipment enables many different laboratory tasks to be carried out at the same work area.
The Electrical lab also has a printed circuit board milling machine which allows students to manufacture their own circuit boards in-house.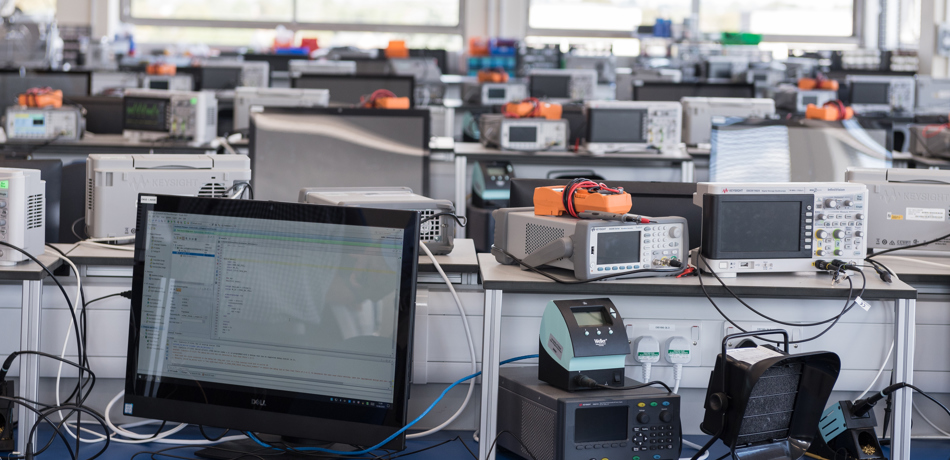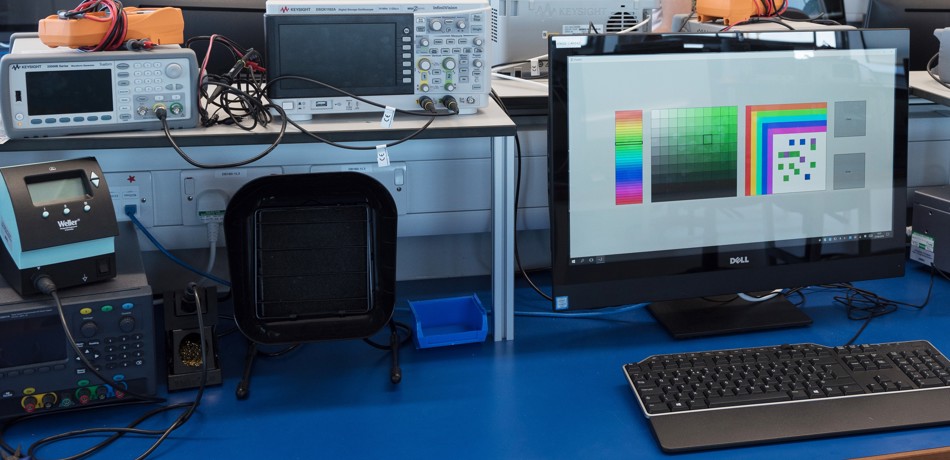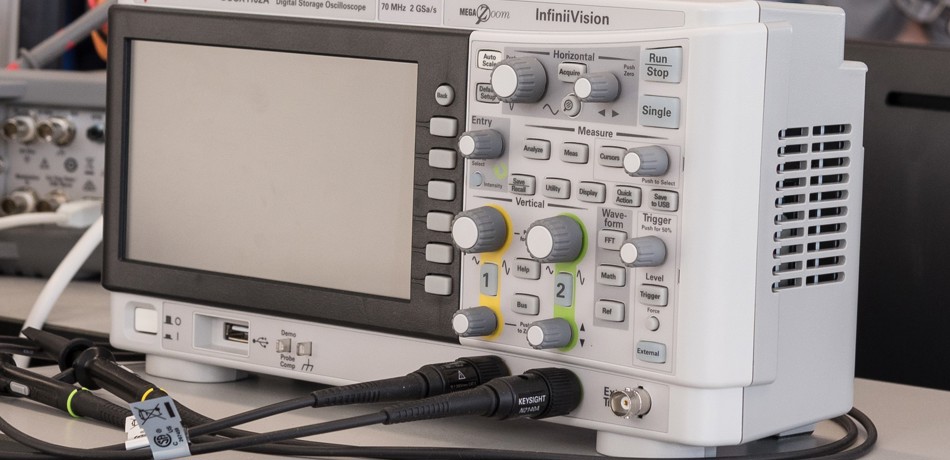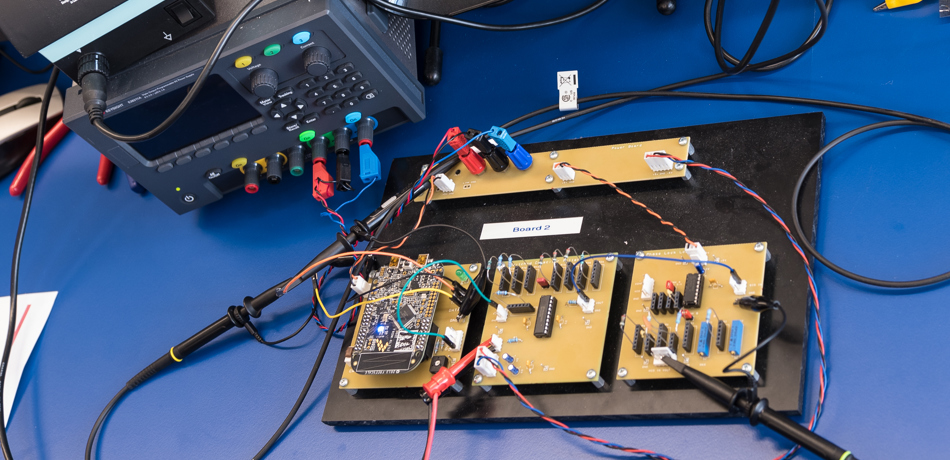 Continue your tour of the Thom Building