3D Printing Lab

3D Printing Lab
3D Printing Lab
3D printing, also known as additive manufacturing, has become one of the key technologies in engineering, enabling complex geometric or organic shaped parts to be designed on a computer and built with a fully-automated manufacturing process.
The 3D printing laboratory on the 4th floor of the Thom Building is our newest lab, opened in 2019, and is intended to provide students and staff with the resources needed to produce physical prototypes within their engineering design projects.
New equipment in the lab ranges from entry-level desktop 3D printers to industrial rapid prototyping machines. Research-grade cutting-edge systems allow printing resolutions down to 15 microns over areas as broad as 900cm2. The lab also houses a small CNC lathe, a 4-axis CNC router, and facilities for 3D scanning.
The lab builds upon existing expertise and facilities within the department. Professor Alfonso Castrejon-Pita, Professor Stephen Payne, Bob Scott (Head of the Teaching and Design Support Group) and Professor Clive Siviour were involved in planning the new venture.
Work produced in the lab so far ranges from models for wind tunnel testing, prosthetics and robotics, to a reconstruction of a seventeenth century musical instrument, in collaboration with the Pitt Rivers Museum.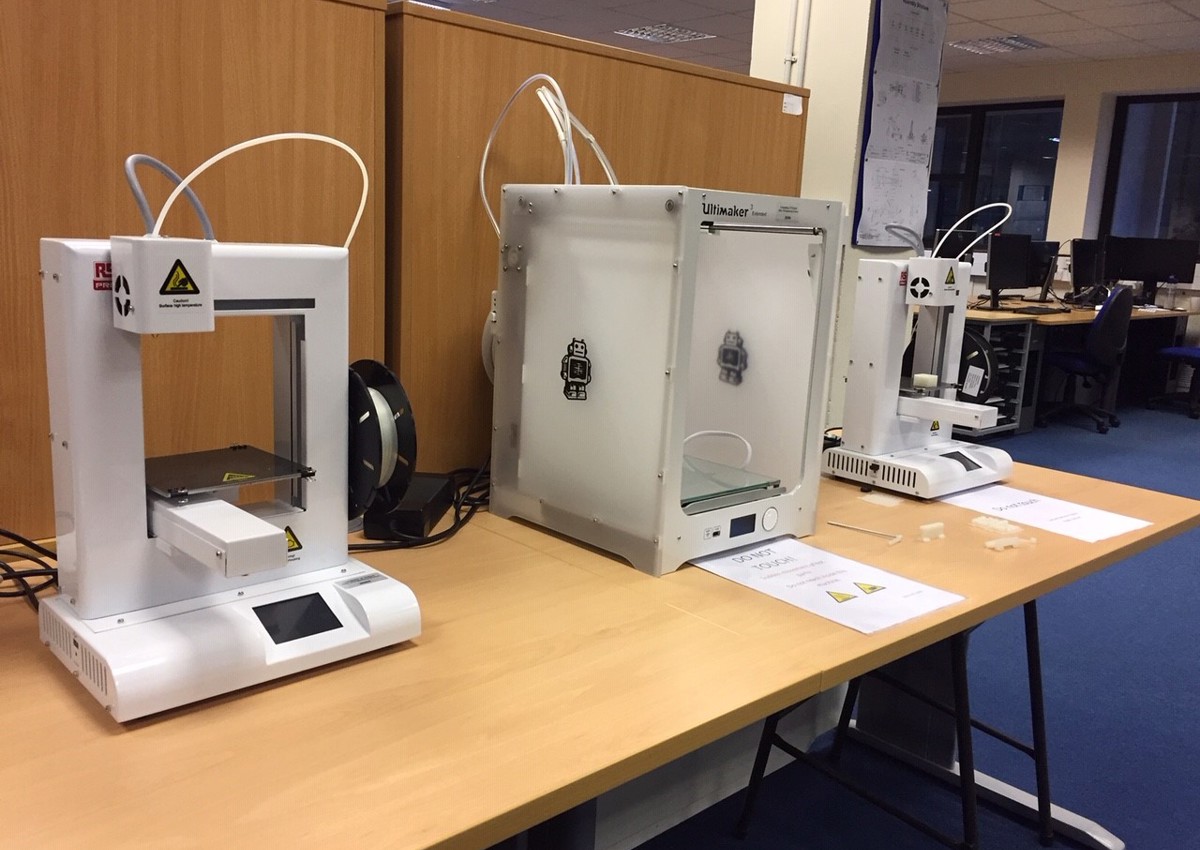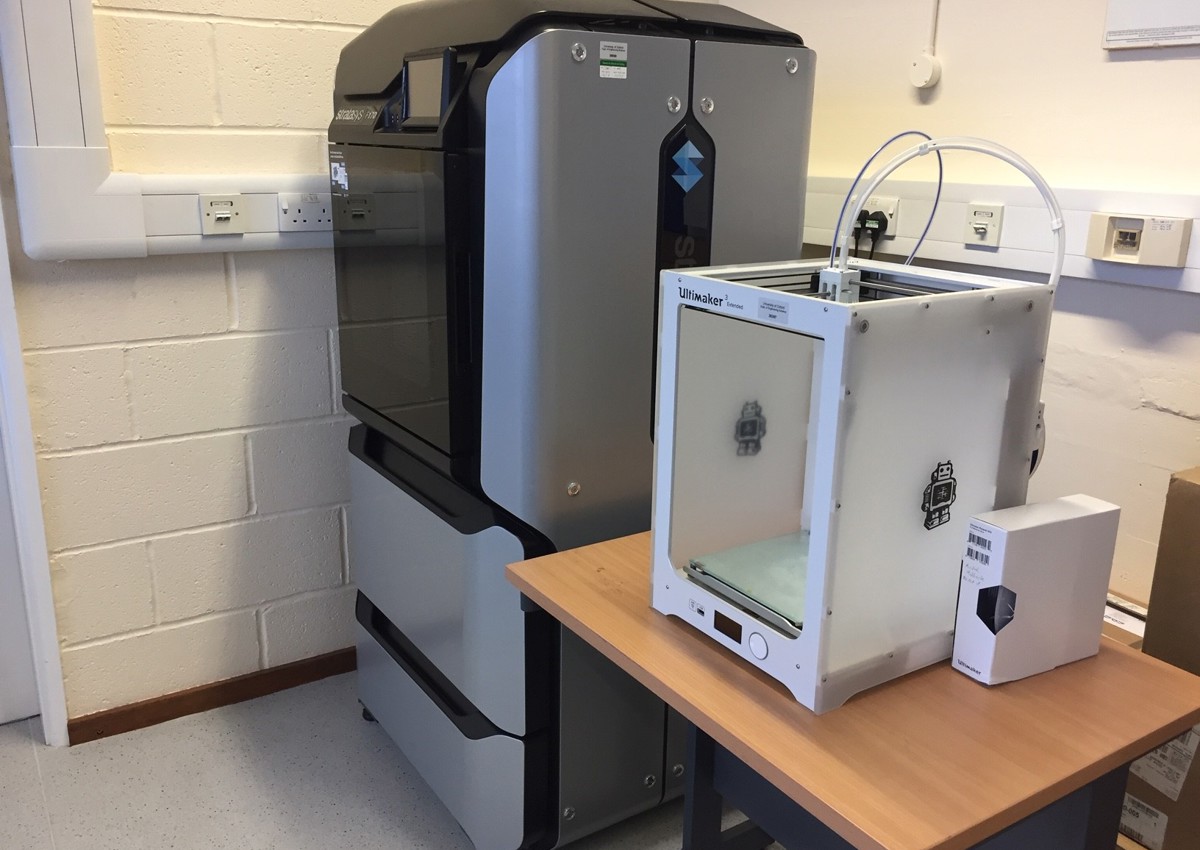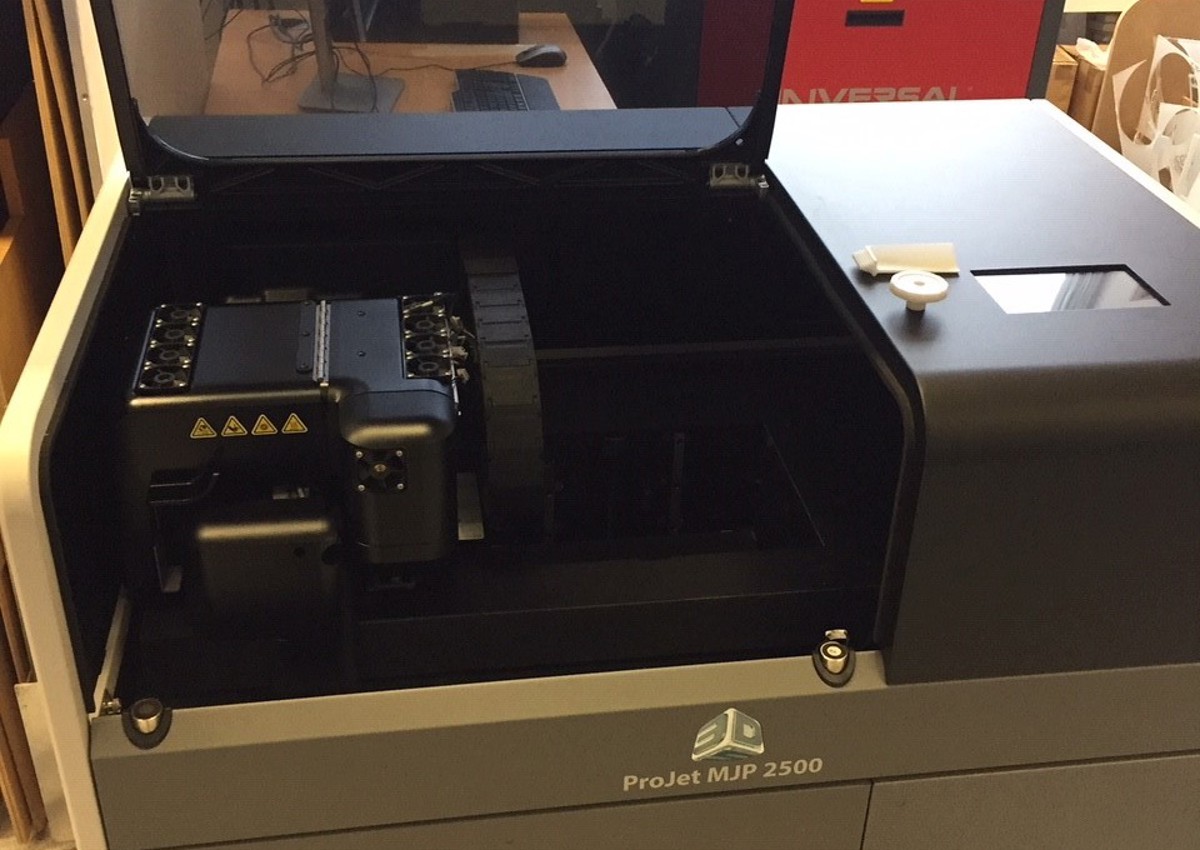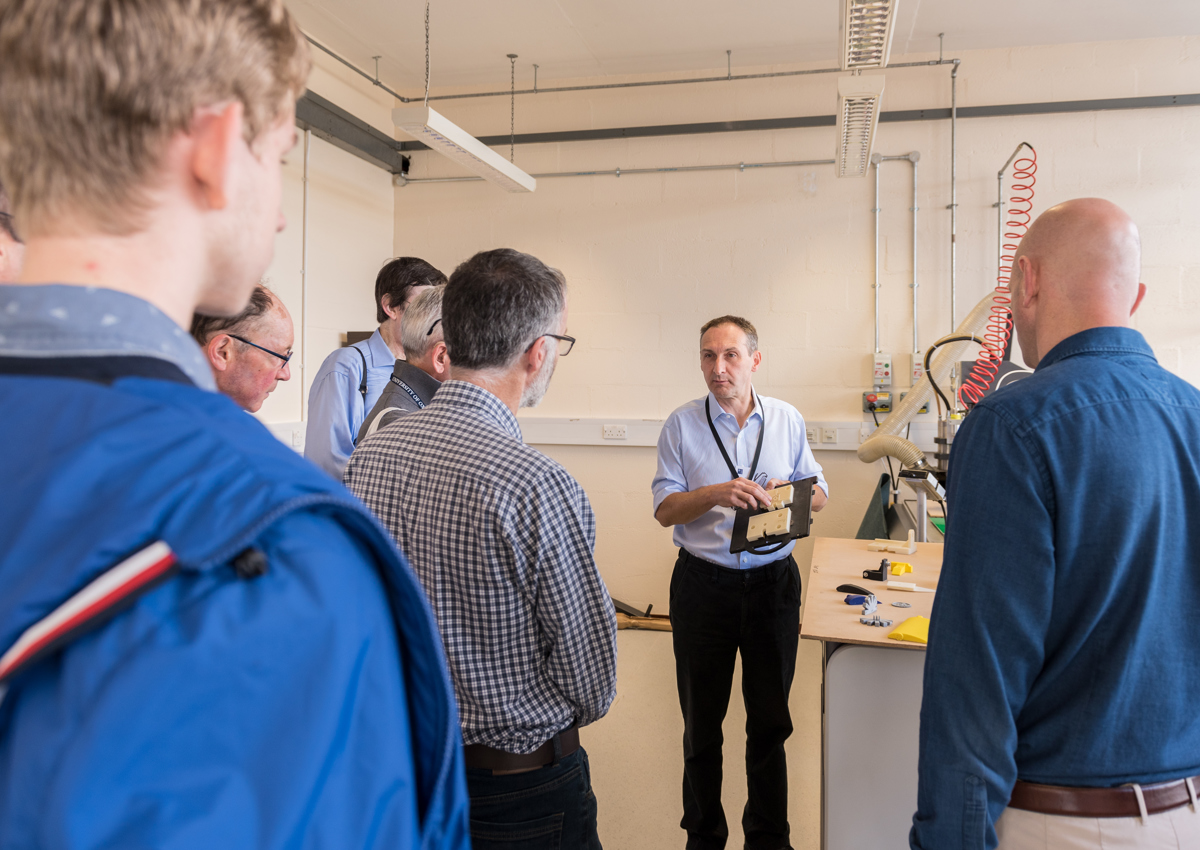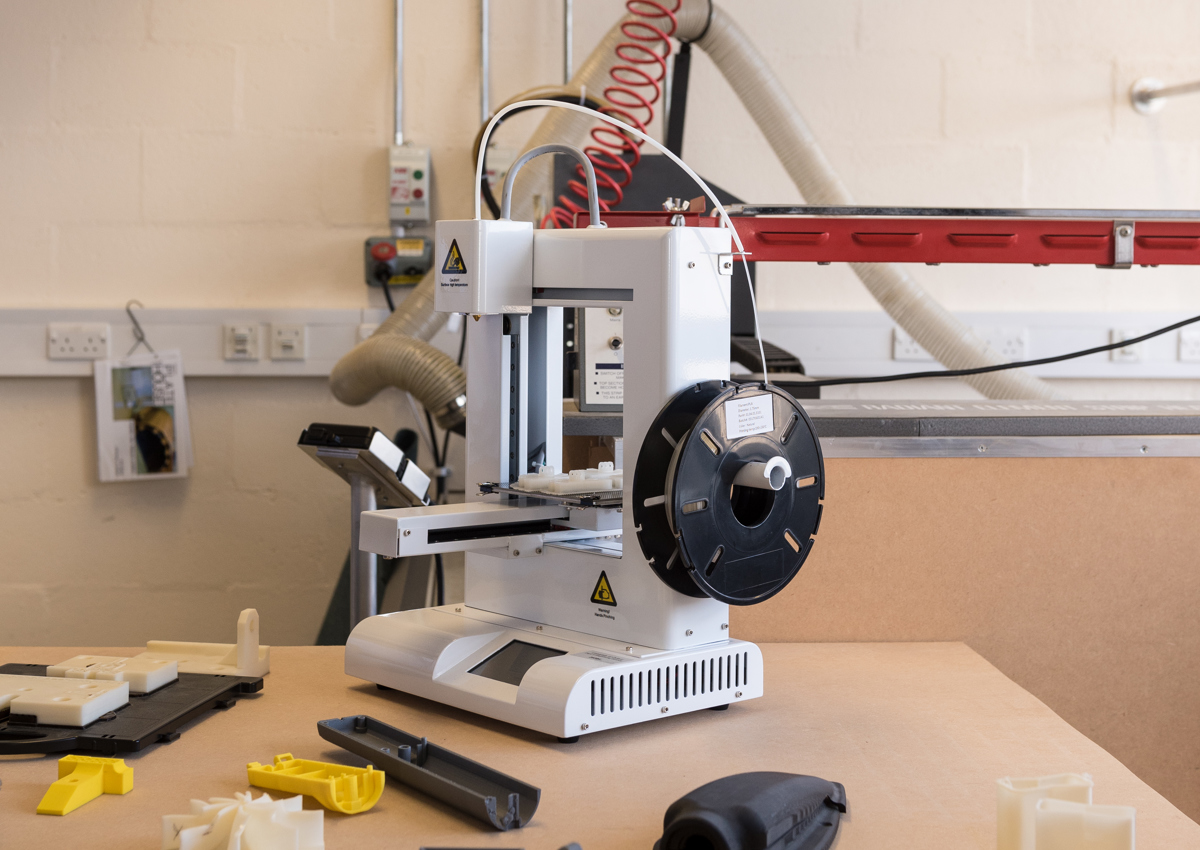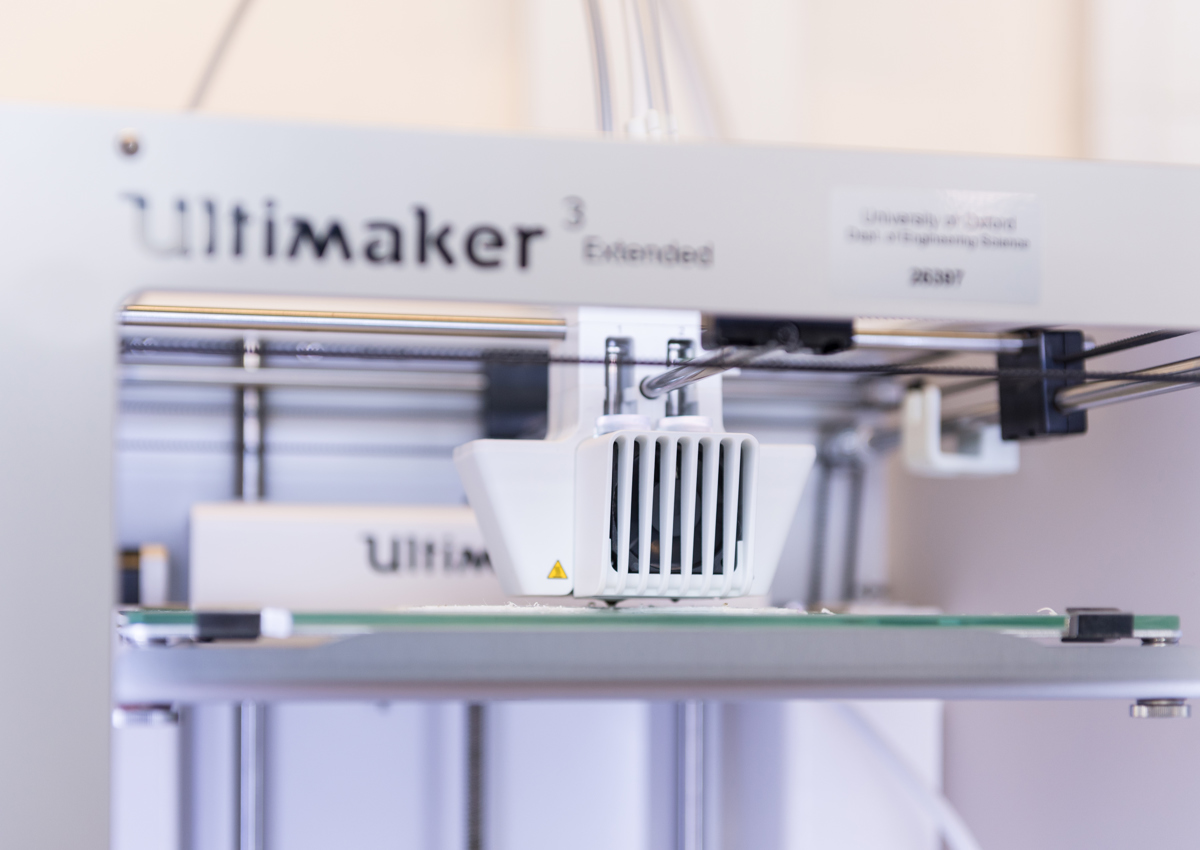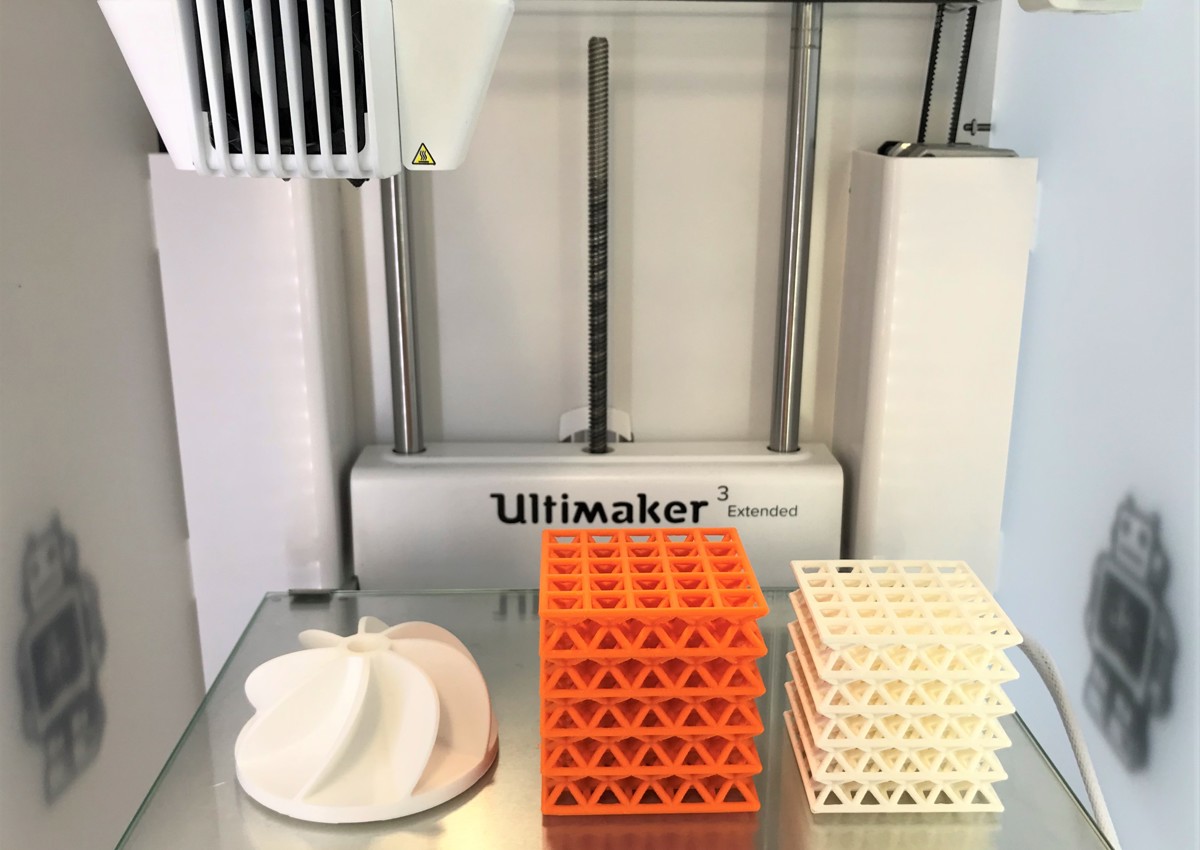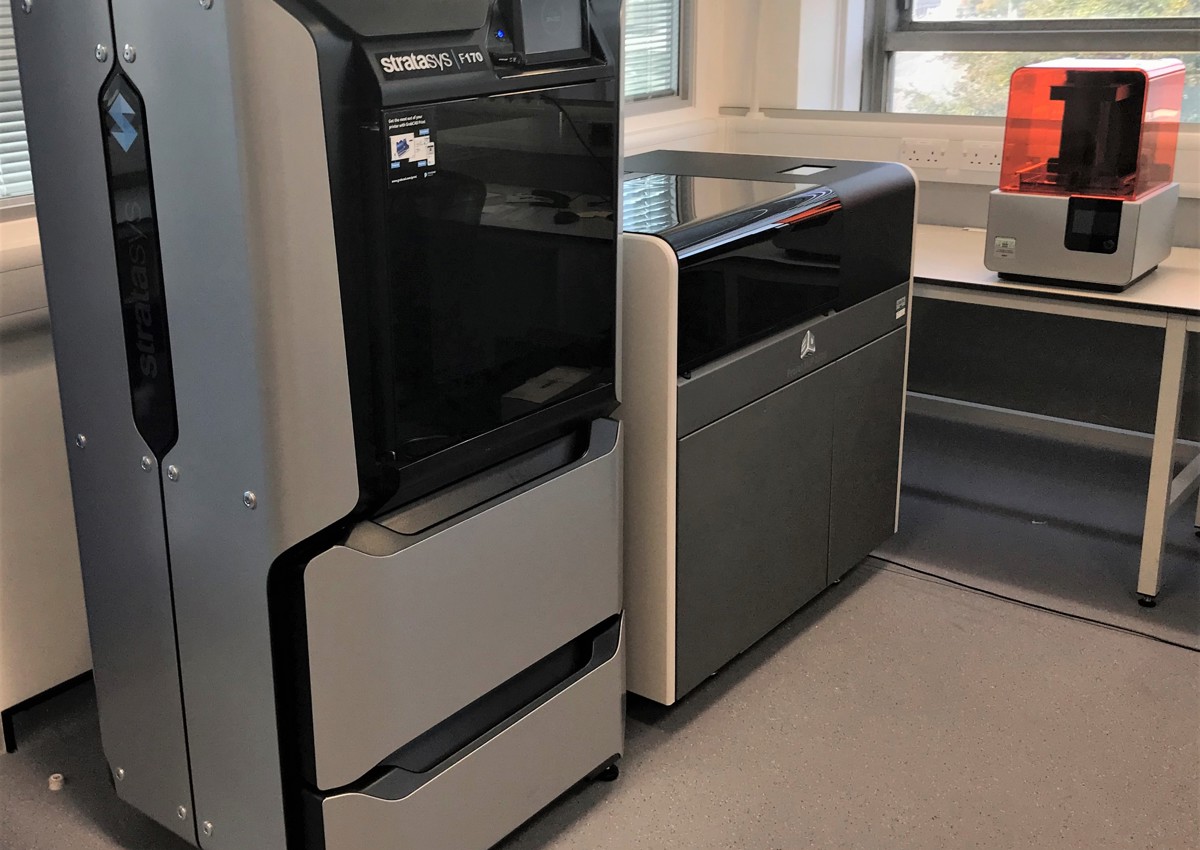 Continue your tour of the Thom Building