Design, Build and Test Lab

Design, Build & Test Lab; Staff/Student Workshop
Design, Build and Test Lab and Staff/Student Workshop
Project and design work forms a major part of the Engineering courses. The Design, Build & Test Laboratory is home to a range of equipment which gives students the opportunity to get hands-on experience with projects that test and develop their engineering knowledge.
Undergraduate students use the DBT lab to build and test a Truss Bridge, made from riveted Aluminium alloy extrusion. This exercise has been running for a long time, originally for second year students, but now first years, replacing the Torsion bar suspension exercise in 2006. The specification calls for a lightweight bridge capable of carrying 5kN, with the best constructions typically weighing less than 700g.
All first year students complete a simple turning exercise (Steel Pin/Brass Bush) on one of the 6 student lathes.  When correctly made the assembly creates a satisfying 'pop' when quickly pulled apart!
Second year students use the workshop for a fabrication coursework module (making a toolbox), as well as constructing walking robots (using the CNC router in the adjacent room) for the Mechanical CAD module.
The workshop is equipped with manual milling machines and lathes (CNC machines are on the ground floor), sheet metal cutting and folding, spot welders, pillar drills and hand tools. The lab is due for refurbishment within the next year or two.
A wide variety of parts get made for fourth year projects and to support research in the department. The area is currently run by two technicians, and is open to trained staff and students (undergraduate and postgraduate).  Outreach activities also take place for prospective students including a fabricated sheet steel beam build and test exercise.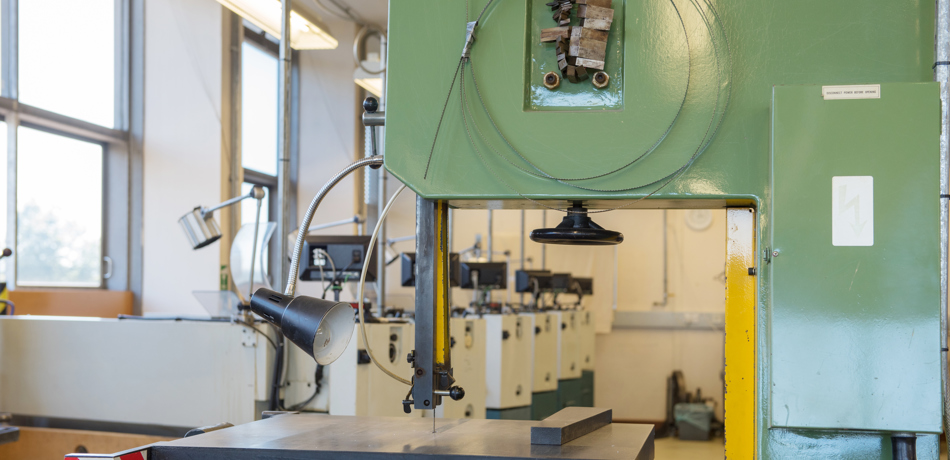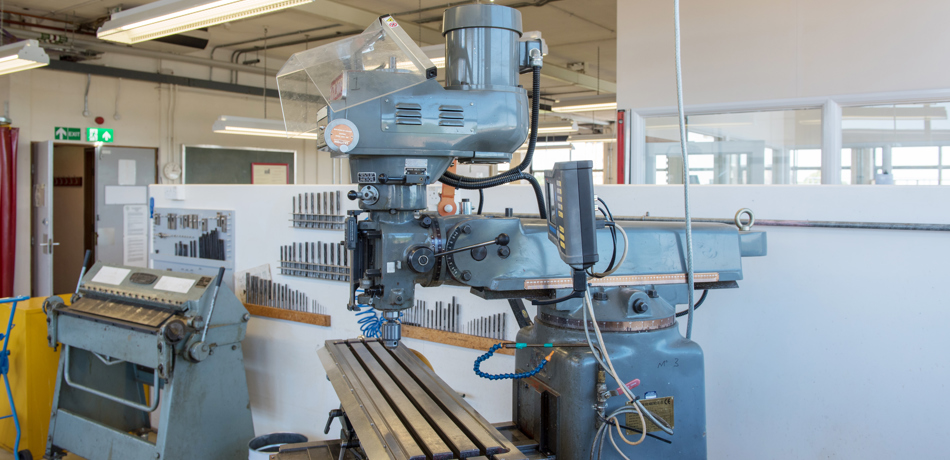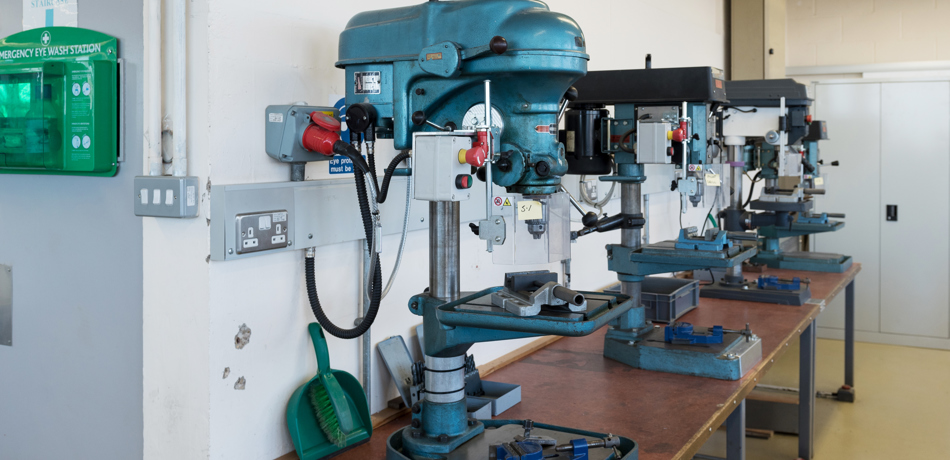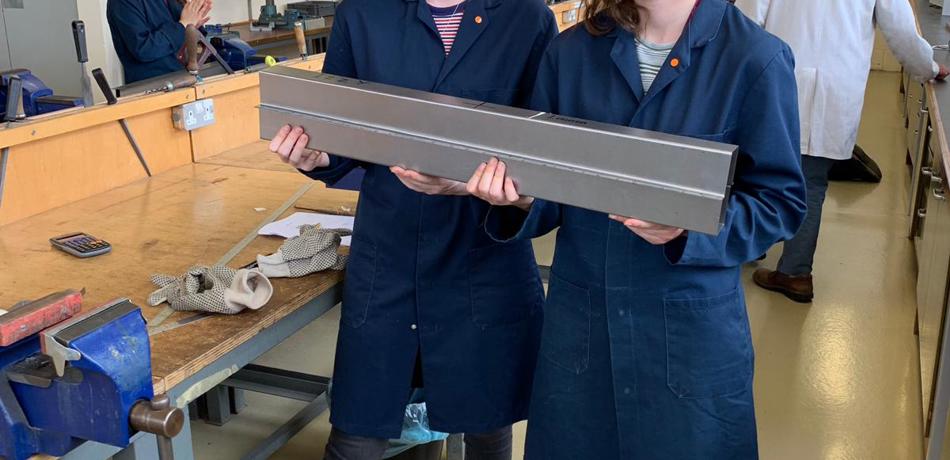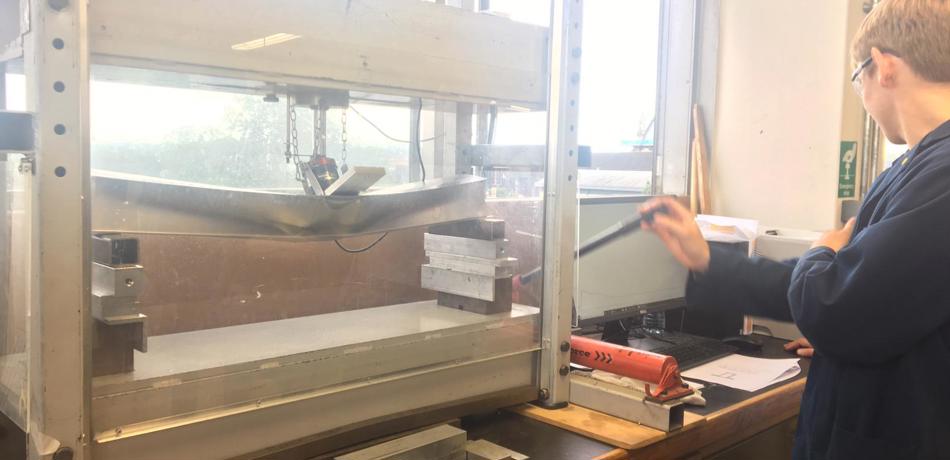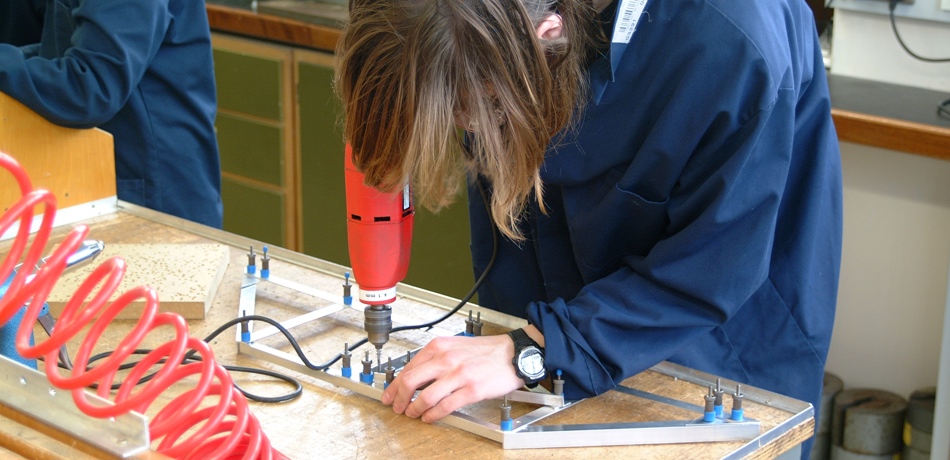 Continue your tour of the Thom Building