13 Nov 2023
Emeritus Professor David Hills awarded 2023 IMechE Tribology Silver Medal
The Silver Medal is a national award in recognition of an exceptionally meritorious contribution to the science and technology of tribology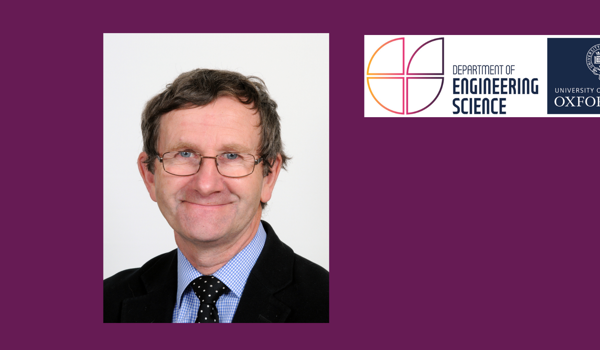 Professor David Hills worked at the Department of Engineering Science from 1984 to 2023. During his distinguished career he made significant contributions to the fields of contact mechanics, fracture mechanics, and their intersection in the subject of fretting fatigue, one of the major causes of the nucleation of cracks. His efforts have spanned both experimental and theoretical investigations, and have led to a much deeper understanding of the causes, and means of avoidance of, crack nucleation.
He was recently awarded the 2023 IMechE Tribology Silver medal, a national award in recognition of an exceptionally meritorious contribution to the science and technology of tribology and generally considered to be the UK's premier award for Tribology. The medal is awarded annually by the Tribology Trust, a UK-based charity founded by the eminent tribologist Dr H. Peter Jost (1921-2016) and is administered by the Institution of Mechanical Engineers. Professor Hills was awarded the Bronze Tribology medal in 1979.
Professor Ronald Roy, Head of the Department of Engineering Science, says, "For several years, Professor Hills has been an engaged thought leader within the solid mechanics community in the department. We are very pleased to see David so honoured. It is richly deserved."
David read Engineering Science at St John's College Oxford, graduating in 1976, and spent a short time working for Tecquipment Ltd, which makes educational teaching equipment. He read for a PhD at what was then Trent Polytechnic, where he was subsequently given a lectureship. In 1983, David went as a visitor to the University of Michigan, and returned to Oxford in 1984, where he remained until his retirement from the Department of Engineering Science in 2023.
In 2006, David was appointed Editor In Chief of the International Journal of Solids and Structures. He was the IMechE Donald Julius Groen Prize lecturer 2015 in 'Contacts, Friction and Fretting.'
He was elected as a Royal Academy of Engineering Fellow in 2022.