Materials Lab

Materials lab
Materials Lab
The Materials lab hosts a wide variety of teaching and research activities in the mechanical science of engineering materials, with diverse experiments and observational methods. Here, various aspects of using materials are connected, from processing, via microstructure to properties. 
Postgraduate and postdoctoral experimental research is done, to mechanically characterise materials.
Undergraduate teaching includes lab classes for the 1st, 2nd and 3rd years; and individual projects for the 4th year. 
The lab was fully refurbished in 2014, and its equipment includes:
For mechanical testing: rigs and computer-controlled machines
For observations: cameras, and optic and electron microscopes
For preparing materials: equipment for heating and cooling 
Some of the original, analogue, equipment has been discarded, of which some has been replaced with modern, equivalent equipment. The remainder has not been replaced, as its associated teaching and research are no longer done here. Some of the new equipment was bought commercially, while the remainder was designed and built in-house, according to custom needs.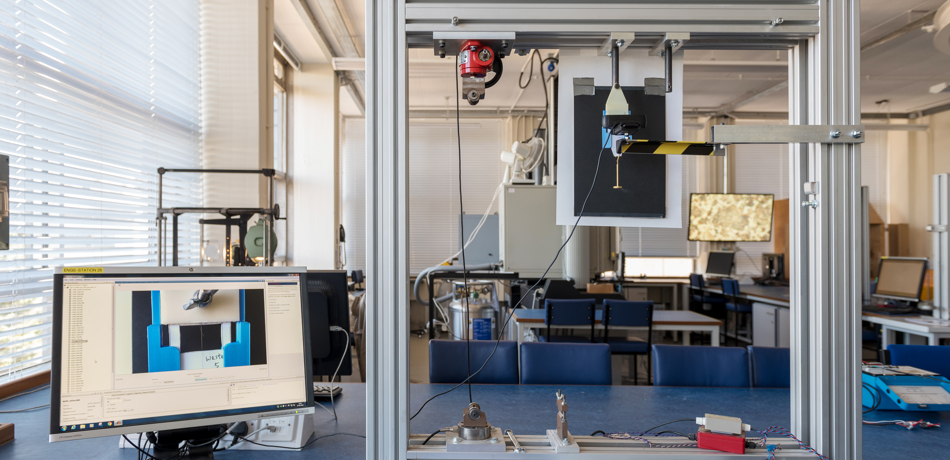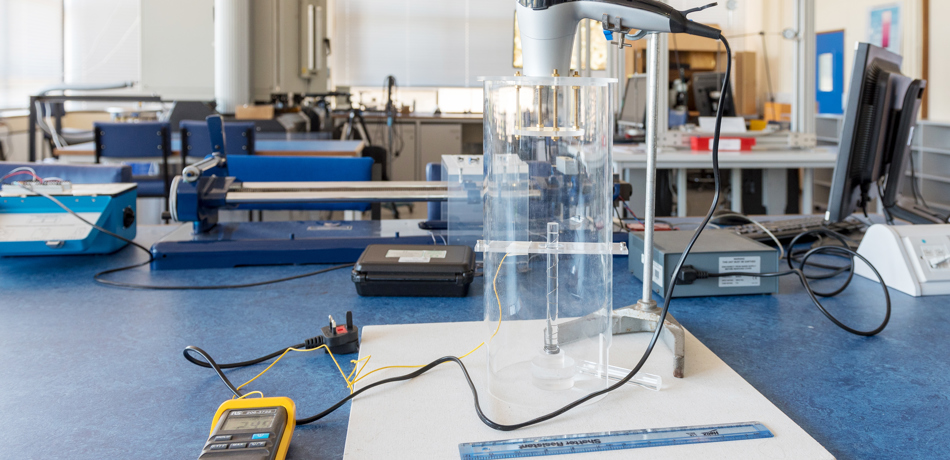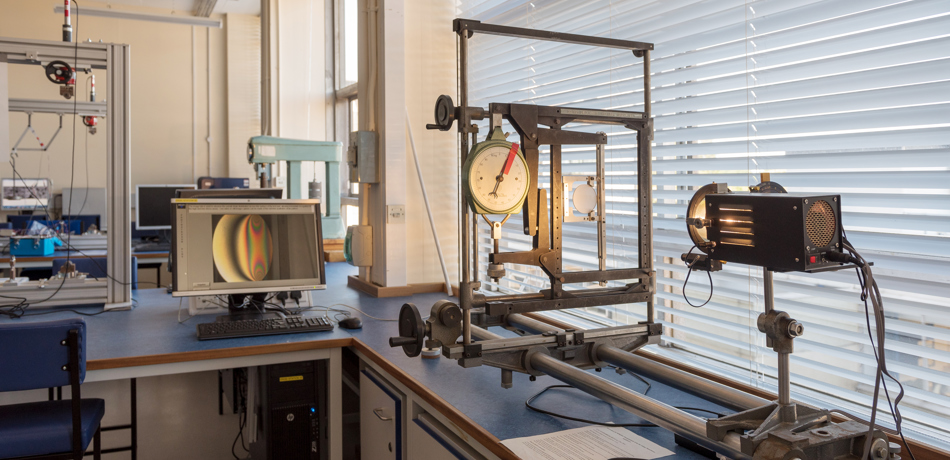 Continue your tour of the Thom Building